We Can Build Your Content Strategy
Your leaders have unique insights and your team is spearheading exciting work in your field. Our strategists and writers will help your thought leaders create and deliver meaningful scientific content. Whether you need to position your company, introduce a new service or product, or work with a technical writer to spotlight your novel approach, we will ensure the right people notice you.
From video and interactive websites, to case study and white paper development, our experts will deliver content to engage your greatest prospects throughout your sales pipeline.
Online, at trade shows, in publications, in mailboxes, and everywhere your brand can be, we will facilitate the buyer's journey by delivering content at the right time and in the right context.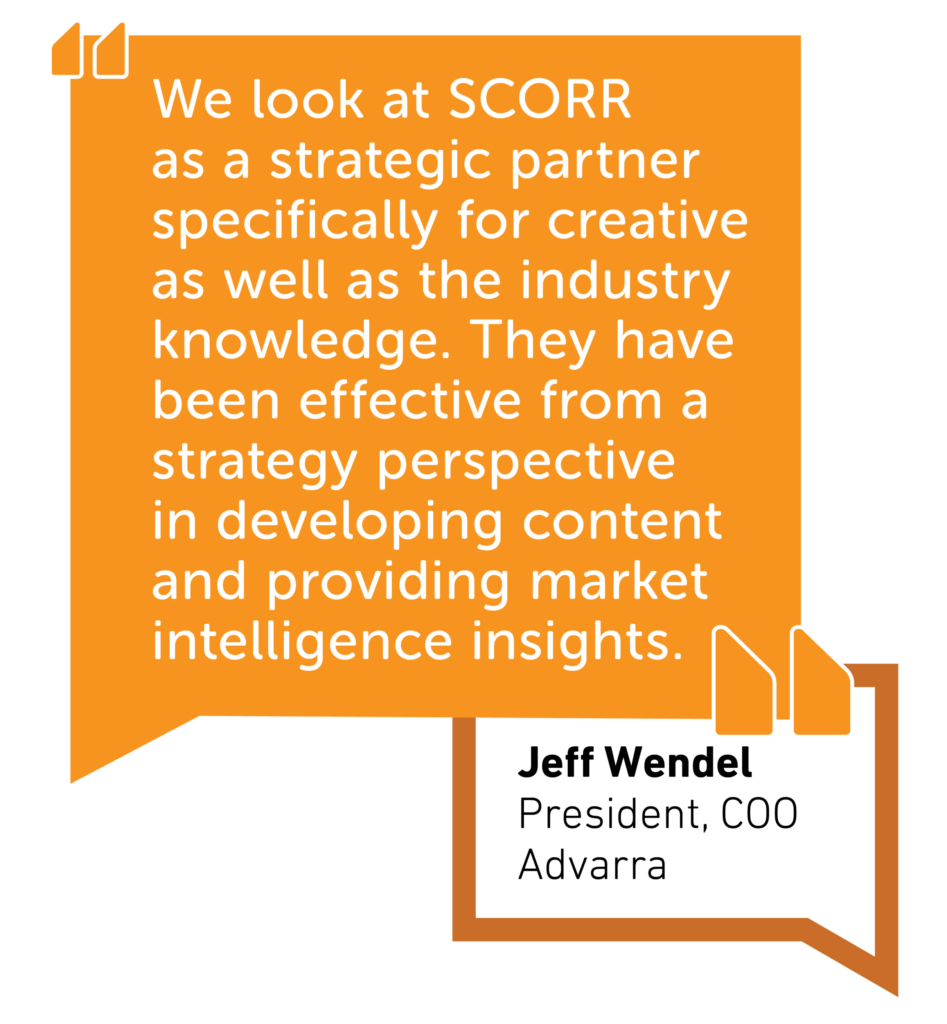 Execute a comprehensive content marketing campaign with the following services:
Industry-Specific Programs:
Persona & Buyer's Journey
Profile your ideal prospects to better appeal to their purchasing behaviors.
Digital/SEO
Audit your online strategy to find ways to expand your presence, grow your readership, and boost ROI.
"SCORR gives us volume and value in terms of content. Elligo has grown quickly — along the way, SCORR has helped us get featured in local publications, specific industry journals, and even mass media outlets like the Wall Street Journal."
Ph.D., CEO, Co-Founder
Elligo Health Research