SCORR Marketing began 20 years ago as a few people gathered around a yellow table in a small room.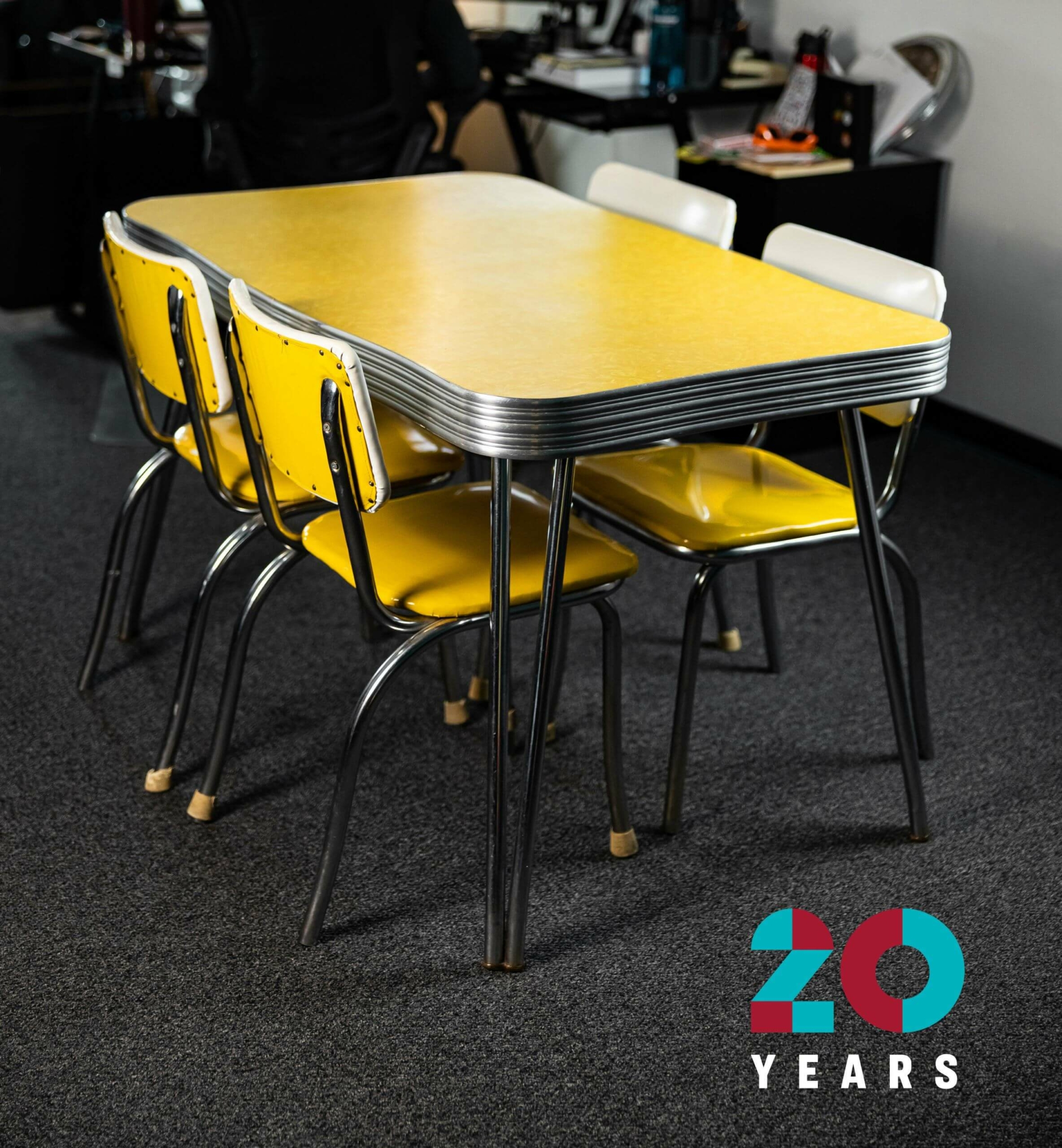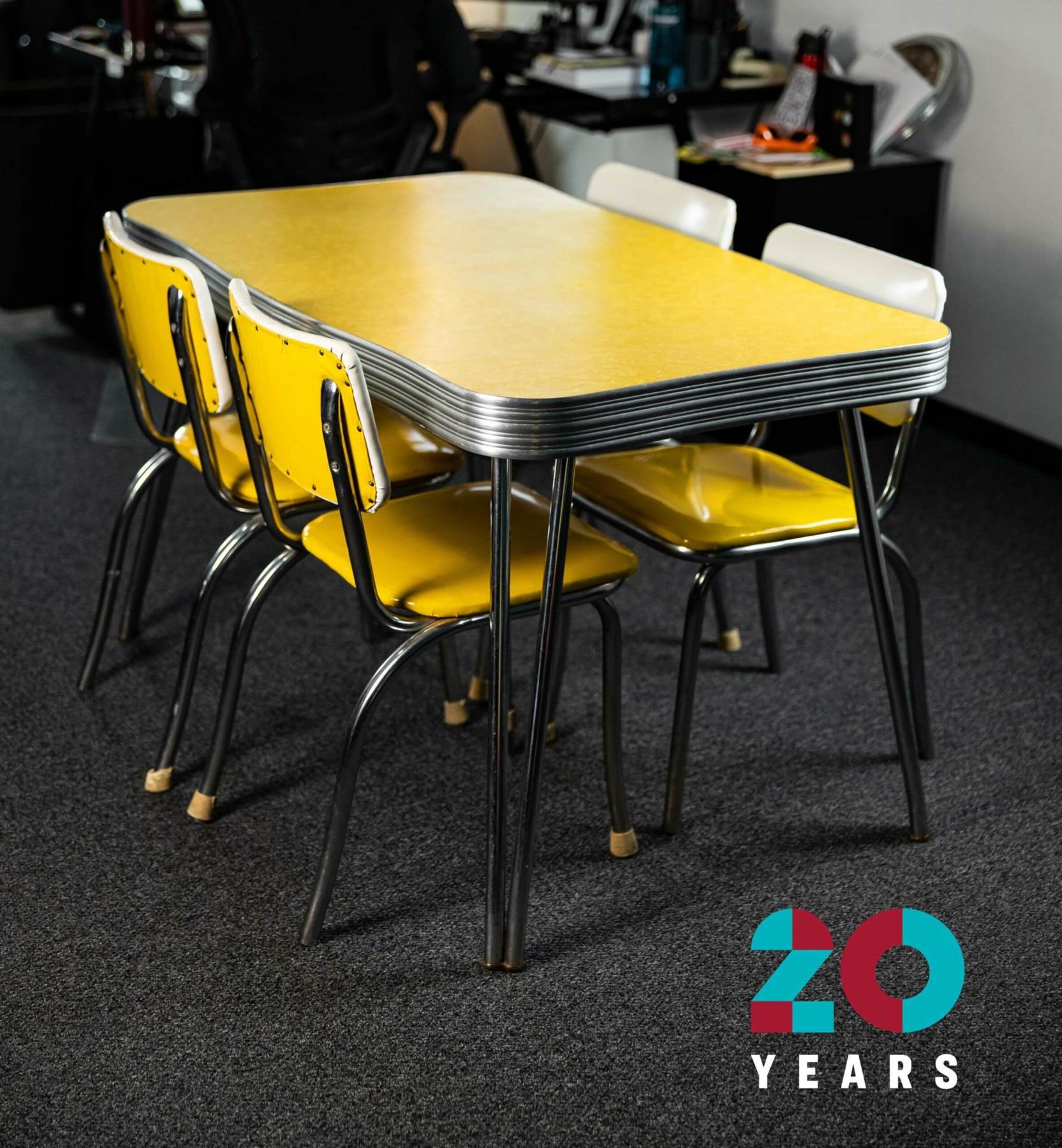 Founder Cinda Orr dreamed of SCORR becoming the kind of agency she would have wanted to work with during her lengthy career in global health science marketing. There the idea of SCORR was born, a full-service agency focused on strategy-driven creativity with an intimate knowledge of the health science industry.
In just two decades, we've grown into an elite team of more than 65 subject matter experts with an unmatched depth and breadth of specialized talent. Our client list has blossomed to include innovators from across the globe, and the results we've delivered to them have supported rapid business growth, won awards, and set us apart as a powerhouse of health science marketing.
We take immense pride in what we've accomplished, in how far we've come. But these successes didn't happen in a vacuum. SCORR means more only because of the faith and trust of our clients, the support of an industry we admire and love, and the friends we've met along the way.
We're deeply grateful for and endlessly humbled by every moment of the last 20 years — so let's celebrate them!
Follow along on social media at #SCORR20 as we look back on the achievements, challenges, and relationships that made SCORR what it is today.
WHAT CAN 20 YEARS OF HEALTH SCIENCE MARKETING DO FOR YOU?
The Milestones to Creating the Leader in Health Science Marketing
2003
Cinda Orr founds SCORR Marketing.
2004
Chief Creative Officer Ben Rowe joins Cinda and they open the Kearney, Neb., headquarters.
2005
Krystle Buntemeyer joins SCORR as client service lead, building the team, services, and program offerings.
2007
Opens second office in Omaha, Neb., and manages Bio Nebraska for the state of Nebraska from that office.
2008
Expands reach into Europe and Asia.
2014
Establishes a strategic advisory board comprising industry leadership from various drug development organizations.
2017
Launched the Bridging Clinical Research and Clinical Care Collaborative and hosted event for three years and in 2020-2021 joined with the Clinical Research as a Care Option (CRAACO) conference.
2019
Reaches 300th client milestone and 30th M&A branding/communication program.
2020
Cinda is honored in PharmaVOICE's 2020 Top 100.
2021
300+ marketing awards for creative and strategic work.
2021
Partnered with MedExecWomen organization.
2021
65+ employees utilize a formal drug development training and learning curriculum.
2022
90+ clients supported through an M&A or significant growth phase.
2023
Krystle Buntemeyer is appointed CEO and Lea LaFerla is named president.
Our Mission
To be our clients' competitive advantage as a full-service marketing solution with a powerhouse of experts deploying integrated programs to drive results, increase their value, and help them improve health and well-being worldwide.