SCORR CORE PROCESS
SCORR employs a strategic approach to help you achieve your goals. Our proven process is a disciplined and collaborative approach that has delivered incremental growth and successfully branded and guided hundreds of companies of all sizes around the world.
Our process includes:
Overall assessment of current perception and marketing position, tools, and messaging
Development of a comprehensive Strategic Marketing Action Plan (Strat MAP)
Development of brand verbalization and visualization
Creation of foundational marketing materials
Ultimate implementation and measurement of the tactical components
SCORR CORE is comprised of four phases:
ASSESS
To start our CORE process, SCORR will complete a comprehensive analysis of your position based on market intelligence. We start by gathering insight from your executive leadership team and any other essential members of your organization to assess your vision, goals, and current perceptions of your market position. We evaluate current, potential, and lost clients' perceptions of you and your competitors while also clarifying your clients' core desires. With that information, we ascertain how you can better position yourself to meet your clients' needs and build brand loyalty. In addition, we complete an analysis of your competitors, how they position themselves, their strengths and weaknesses, and their assets.
ALIGN
This stage is the convergence of strategy and creative. We take the key research gathered during our assessment and combine it with our years of industry experience to create your Strategic Marketing Action Plan (Strat MAP). The Strat MAP identifies key initiatives that will help reach your objectives and establish your competitive advantage. We deliver integrated plans for marketing, public relations, digital, media and trade shows, as well as a budget and timelines. To align your strategy into creative vision, we utilize the findings discovered in the Strat MAP process to guide the execution of your Big Idea, which is the interpretation of your value proposition through compelling visuals and core messaging. Successful brand alignment establishes a consistent message to all audiences — including customers, vendors, investors, media and, just as importantly, employees.
INTEGRATE
Now we are ready to integrate your brand into all the tactics outlined in your Strat MAP to provide you a persuasive, cohesive marketing program that differentiates you from your competition. This is where the creation of your foundational marketing materials occurs — developed to communicate and address the specific needs of each unique customer or persona. You are now armed with the tools to propel your brand and generate qualified leads.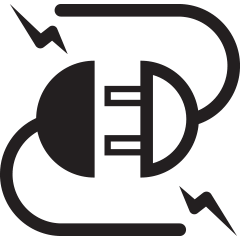 LEVERAGE
Once your materials are developed, your brand is ready to be deployed and start producing real-world results. While it does, we track and measure performance and adjust as needed to optimize opportunities and ensure you are getting the maximum return on investment. Finally, by facilitating the capture and reporting of leads into your CRM, we ensure your marketing and sales teams have the means to track where each prospect is in your pipeline.