For Companies Seeking Investment
Prior to the assessment and due diligence processes, SCORR will optimize your pitch deck, one-pager, and other collateral to specifically appeal to your ideal investors. When you need to integrate operations, SCORR can help you develop internal and external stakeholder communications with detailed planning and seamless, precise execution.
Above all, SCORR ensures you'll be in the best position to articulate your company's value and achieve a successful financial outcome.
For Private Equity and Investment Firms
SCORR understands the tremendous opportunities for rapid growth and high-multiple exits — we're the only marketing partner you need to brand, position, and build continuity across your portfolio.
Even while you're conducting due diligence on potential targets or startup ideas, SCORR can provide market research support to validate the market opportunity, as well as ensure the insights collected inform later positioning and business development strategies.
SCORR will also help you build a framework to quick-start new ventures and future M&A integrations seamlessly. From dozens of startups to large, global companies alike, SCORR has executed integration strategies, created new brands, managed public-facing PR/communications, and helped owners and investors rapidly build value.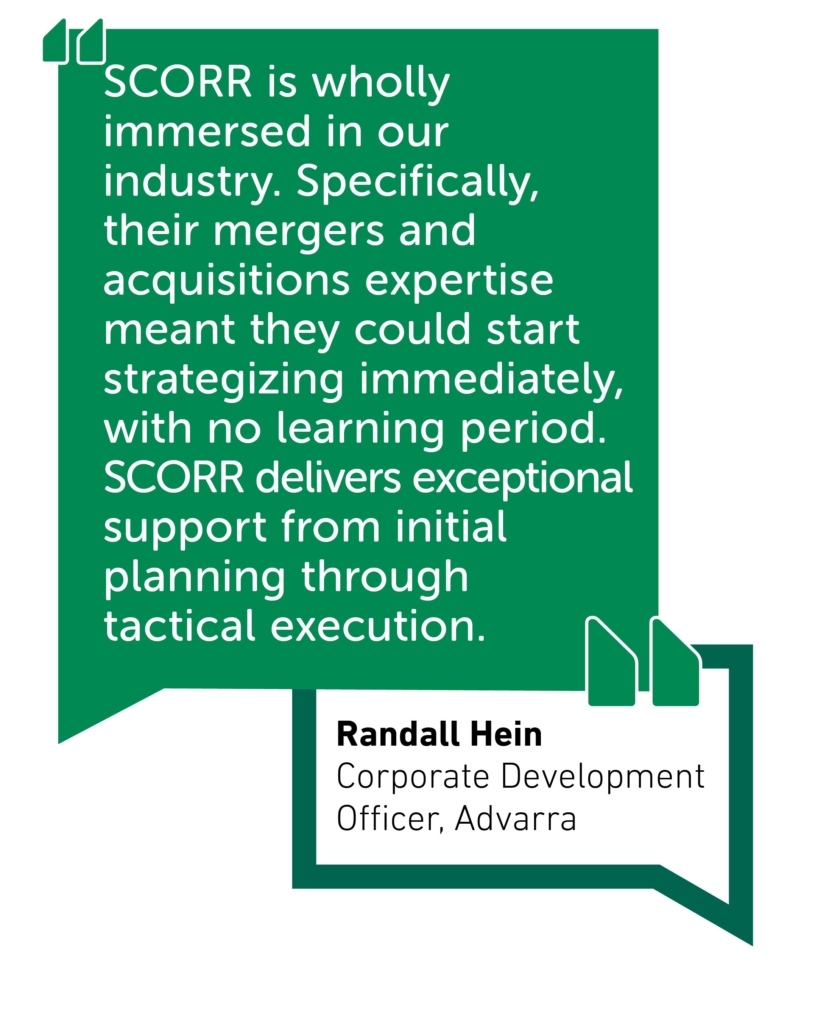 Get in position for your greatest possible return.
"In today's globalized, digitally driven world, the need to be a strong corporate brand is strikingly obvious. SCORR's efforts drove unity for our internal team and are building strong brand recognition and equity externally as an innovative medical device CRO."
President and CEO
Avania