We Make Connections Matter
Whether you need to reach someone in the laboratory or the boardroom, SCORR will connect you with your greatest prospects. That includes decision makers and influencers within companies. We will research your most viable prospects, identify new business opportunities, and find the best ways to reach key people. Whether you need to break the ice, prepare for a key presentation, enhance your proposal toolkit, or expand an existing relationship, our team will help you create and strengthen your connections.
Building industry clout and personal credibility with key people can be difficult. Our market intelligence team conducts research on prospects, taps industry databases, and creates dossiers to align your sales pipeline with your market's demands.
Using a mix of media outreach, content marketing, and lead capture mechanisms, we will ensure prospects know your company and/or your thought leaders before a conversation begins.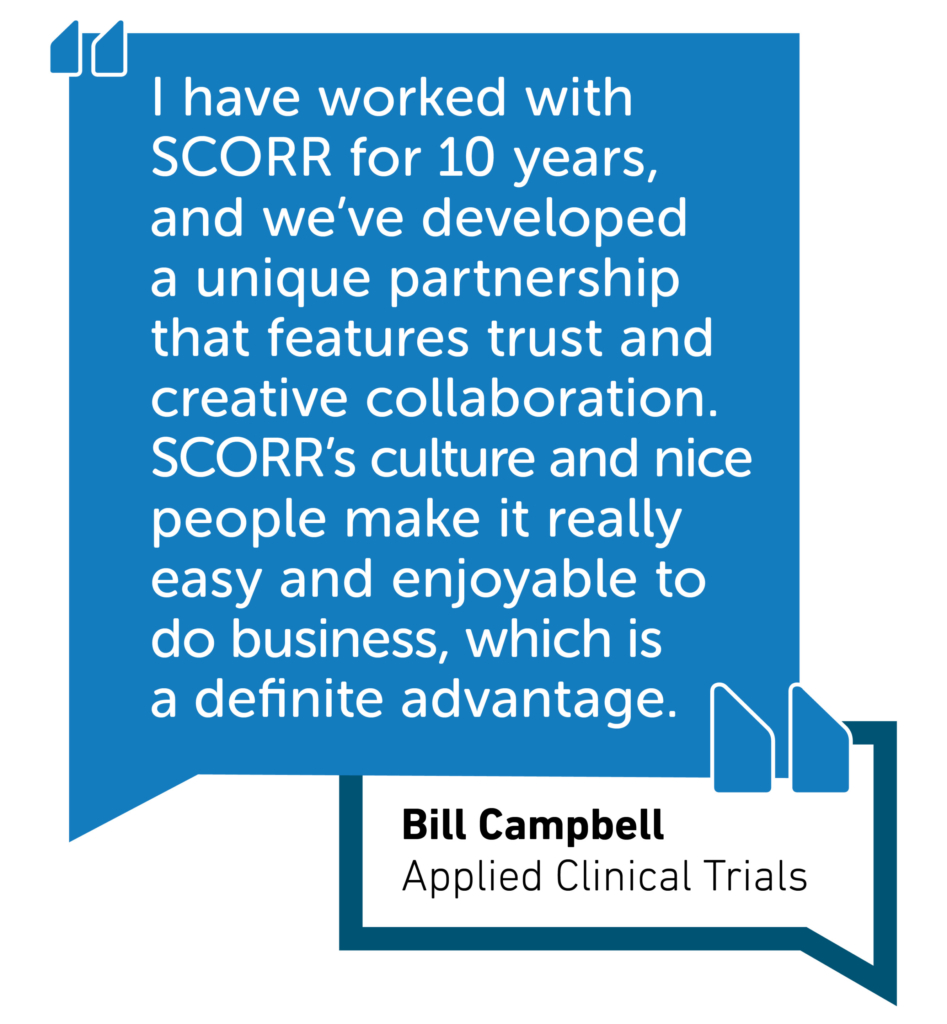 Make new connections with the following services:
Industry-Specific Programs:
Land and Expand
Expand your reach within client organizations to access more opportunities.
Enterprise Program
Develop C-suite relationships to tailor solutions and build trust that trickles downstream.
Enable BD Success
Empower your BD team with training and resources to build stronger bonds, faster.
"SCORR provides me access to people and things. If I need to get in touch with someone – someone that I don't have a relationship with – I can ask SCORR to connect me. More times than not, they can. I find that particularly valuable – above and beyond what I would expect from an agency."
Vice President and General Manager
Frenova Renal Research