Advanced Materials Technology
Halo Campaign
Before teaming up with SCORR, Advanced Materials Technology (AMT) lacked consistent and effective branding for its HALO columns used in chromatography. Although, AMT's application was wildly effective, its marketing was not.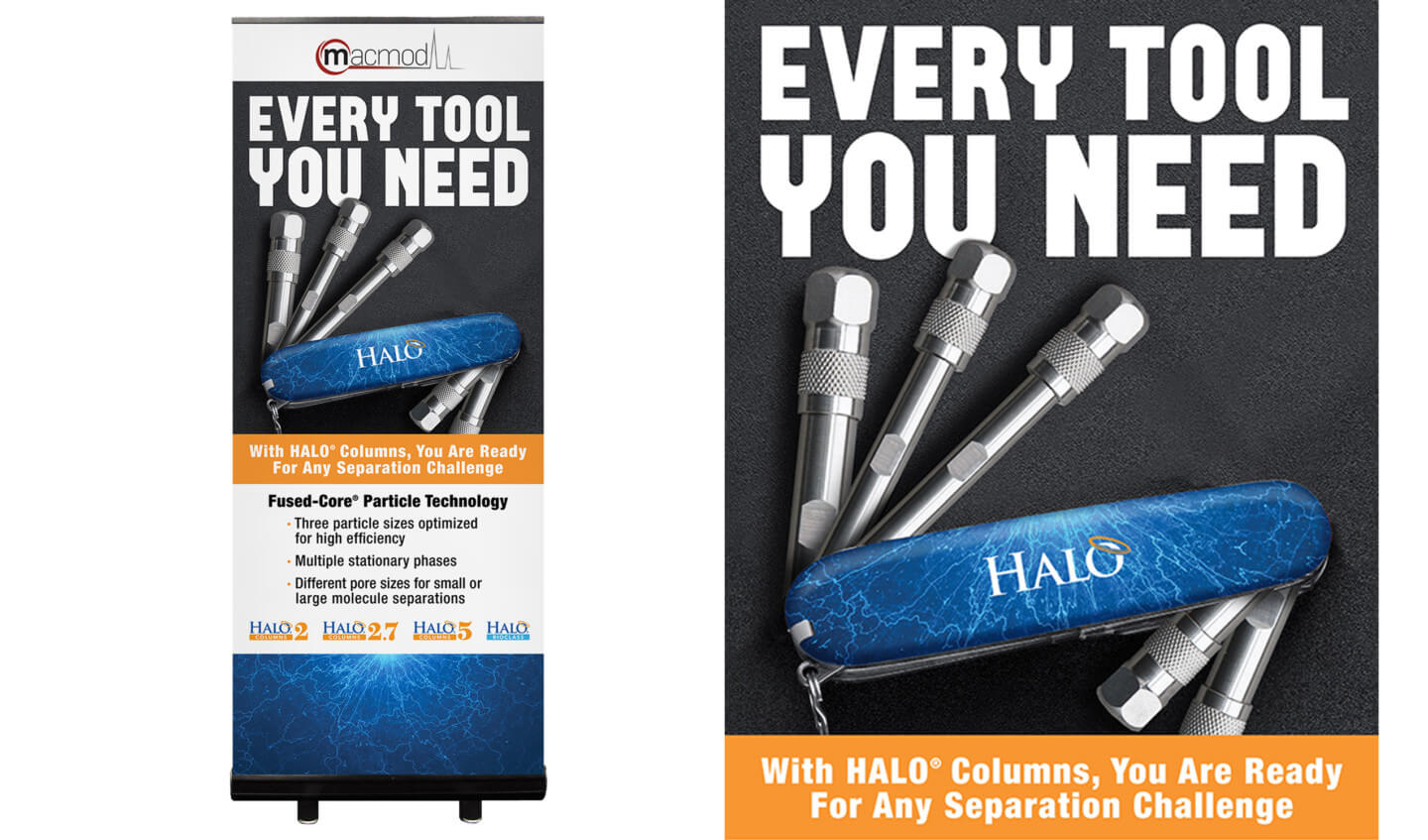 Because of the SCORR team's deep and intimate comprehension of the industry, it was understood that AMT's HALO technology encompassed an arsenal of tools scientists use for chromatography. Based on this insight, the team developed AMT's  "Every Tool You Need" campaign, with dynamic branding that set the brand apart from its competition. The visuals included bright colors carried throughout the HALO marketing pieces. The team also created a pocketknife to hand out at trade shows and sales meetings as another reminder that AMT provides "Every Tool You Need."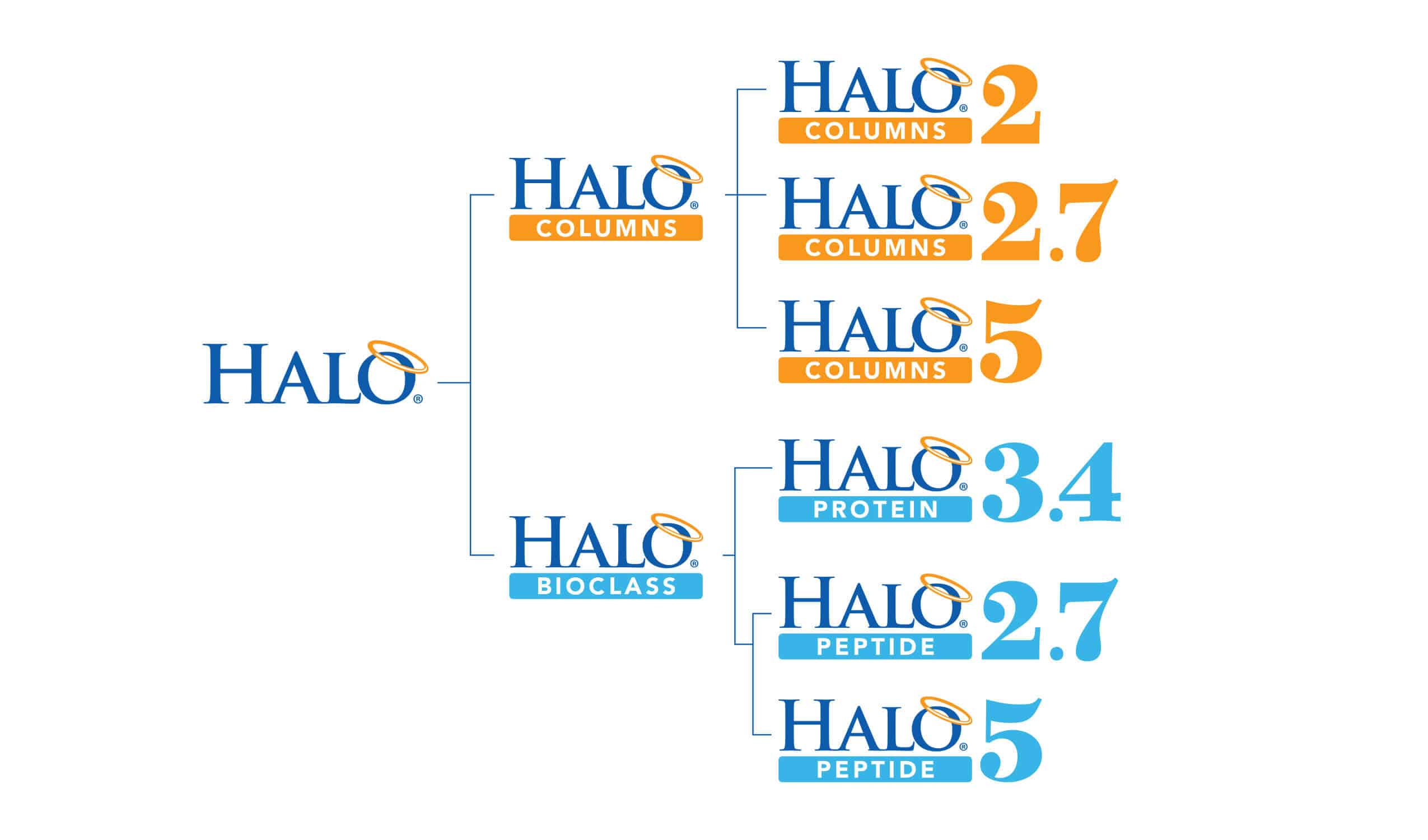 Logo Hierarchy
SCORR developed a consistent brand and logo hierarchy for the HALO columns and refreshed the brand in a rational manner. This was a crucial step to enable the HALO columns to stand out and it also helped improve brand recognition.
Sales Collateral
SCORR added to AMT's sales collateral arsenal with a 22-page product catalog to be used as a print and digital resource. Containing information about the various HALO columns AMT offers, the catalog can be modified into smaller catalogs depending on the scope of the customer's needs.
"We were very pleased with SCORR's competency in handling scientific content, as well as their level of customer responsiveness. Their team is industry-savvy and technically proficient, interpreting our needs and delivering unique promotions that serve our business well. In addition, they were efficient and professional at every step throughout the process."
Co-founder & COO, Advanced Materials Technology