SCORR Marketing to Present on Project Management in Clinical Trials at Model Agreements & Guidelines International Conference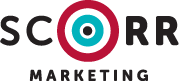 SCORR Marketing, a global health science marketing and communications firm, has announced that Cliff Echols, director of market intelligence, will present at the Model Agreements & Guidelines International (MAGI) Clinical Research Conference in Las Vegas. MAGI is a four-day conference, Oct. 23-26, offering sessions and workshops for operations, regulatory compliance, contracts and budgets.
Echols' presentation, "Growing Strong and Healthy Clinical Project Managers: A Panel Discussion on the Key Nutrients Every CPM Needs," is based on the findings of "Project Management in Clinical Trials," a survey report released by SCORR and Applied Clinical Trials, in July. The survey gathered input to better understand the level of company support project managers need and receive, the culture of their organizations and the aspects of their job that they find most challenging.
"In the presentation, we will discuss what it means to be a strong and healthy project manager and how the project management performance assessment model can be used to measure performance," said Echols. "We will look at how we can define project efficiency, impact on the customer and business success."
Following the presentation,  a panel discussion will be led by project management industry leaders, including John Boland, director of project management at Atlantic Research Group, Tosha Doornek, senior project manager at Premier Research, and Cara Casseday, clinical operations consultant at Casseday Clinical Consulting. There also will be an opportunity for the audience to ask questions.
The presentation will be at 3:45 p.m. Monday, October 24, in room D618. After the event, Echols' presentation will be available for download at scorrmarketing.com.
About SCORR Marketing
SCORR Marketing is the leading marketing and communications firm in the health sciences industry. We partner with organizations involved in global research, development and commercialization of biopharmaceutical and device products and the delivery of health care products and services. At SCORR, we achieve results for our clients by applying our proven, disciplined approach to synthesize market intelligence, strategy and creativity. We have locations across North America and Europe. For more information, visit www.scorrmarketing.com.