SCORR Marketing and Applied Clinical Trials Release Survey Report on Clinical Supply Chain Optimization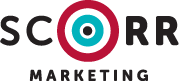 SCORR Marketing, a global health science marketing and communications firm, in partnership with Applied Clinical Trials, has released the results of a survey on the optimization of clinical supply chain logistics.
The survey was conducted to gain insight on the challenges the health science industry is facing to ensure drug products and biomarker samples are getting to the right place, at the right time, in the right way.
"Results from the survey illustrated that reliability was the primary driver for cold chain logistics decisions for most organizations, followed by cost and ease of use," said Cliff Echols, director of market intelligence at SCORR. "Interestingly, pharmaceutical companies identified cost as their key consideration for shipping."
The survey report also includes information on inventory related issues, utilization of technological solutions, challenges at different points in the delivery process, drug product tracking and predictions on future trends in clinical supply chain management.
"We discovered that a majority of respondents believe that a greater need for accurate forecasting will impact how their companies manage the clinical supply chain process over the next two years," said Michael Tessalone, vice president/group publisher at Applied Clinical Trials, a part of the life sciences unit of UBM. "This may indicate that companies will need to gain more internal supply chain management expertise, rather than outsourcing."
Download the full report at scorrmarketing.com.
About SCORR Marketing
SCORR Marketing is the leading marketing and communications firm in the health sciences industry. We partner with organizations involved in global research, development and commercialization of biopharmaceutical and device products and the delivery of health care products and services. At SCORR, we achieve results for our clients by applying our proven, disciplined approach to synthesize market intelligence, strategy and creativity. We have locations across North America and Europe. For more information, visit www.scorrmarketing.com.