SCORR Marketing and Applied Clinical Trials Release Survey Report on Big Data and its Impact on Drug Development Services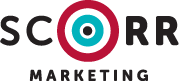 SCORR Marketing, a global health science marketing and communications firm, in partnership with Applied Clinical Trials, has released the results of a survey on the perceptions and usage of big data in clinical trials.
The survey was conducted to gain insight on what big data comprises as well as its importance, how it is used in the health science industry today and how it may impact drug development services in the future.
"The term 'big data' means different things to different people," said Cliff Echols, director of market intelligence at SCORR. "Whether you believe that using big data would mean a better understanding of study outcomes, improved protocol design, increased drug safety detection and monitoring or more informed preclinical and translational research depends on your company and job responsibilities."
The survey report also includes information on who supplies big data to the industry, database network participation, concerns and stakeholder utilization and resistance.
"While respondents say their companies should embrace big data practices, they believe it is more imperative for the industry as a whole to do so," said Lisa Henderson, editor in chief at Applied Clinical Trials, a part of the life sciences unit of UBM. "The survey results suggest that respondents want the industry to use big data more regularly even if they don't see a need or a specific application for their own companies."
Download the full report at scorrmarketing.com.
About SCORR Marketing
SCORR Marketing is the leading marketing and communications firm in the health sciences industry. We partner with organizations involved in global research, development and commercialization of biopharmaceutical and device products and the delivery of health care products and services. At SCORR, we achieve results for our clients by applying our proven, disciplined approach to synthesize market intelligence, strategy and creativity. We have locations across North America and Europe. For more information, visit www.scorrmarketing.com.