OTTR First to Provide Management Software for Immune Effector Cell (IEC) Cancer Treatment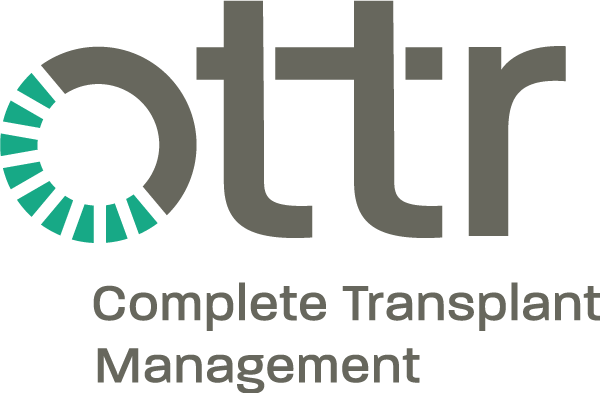 OTTR, the leading provider of solid organ transplant and cellular therapy patient tracking software, is introducing a new module for immune effector cells (IEC) within its CompleteCellular solution. IEC is a promising category of cancer treatment — such as chimeric antigen receptor (CAR) T-cell therapy — that offers alternatives to patients who have a disease that is relapsed and/or refractory to standard treatment options, such as surgery, chemotherapy and radiation therapy.
"With the growth of next-generation cancer treatments such as IEC-based therapies, clinical programs have been looking for suitable software solutions," said Linda Laub, RN, MSN, MSHCI, vice president of the cellular therapy account at OTTR. "Our new module —one of the first of its kind designed specifically to support IEC — will help optimize patient safety and increase efficiency while facilitating regulatory compliance for IEC teams."
The most common therapy utilizing IEC, CAR T-cell therapy, entails re-introduction of a strain of a patient's own T cells — a type of white blood cell — after they have been genetically modified to specifically bind and kill the cancer cells.
While CAR T-cell therapy and other IEC therapies are distinct from bone marrow transplant (BMT), the patient care, management and regulations for these modalities bear many similarities. The treatments are complex and require lengthy and intense monitoring, resulting in the collection and tracking of large amounts of data for safety and regulatory purposes. For OTTR, with its well-known BMT management solutions, developing software for IEC was a logical step.
Find OTTR at Booth 219 at Cerner Health Conference, Oct. 8-11, Kansas City, Mo. To learn more about the newly launched IEC module and other complete transplant management solutions for improving patient care, managing workflows and creating operational efficiencies, visit OTTR at CHC or schedule a demo.
About OTTR
Since 1993, OTTR has provided transplant software solutions that improve the quality of patient care via workflow management to reduce operational costs. As the leading provider of solid organ transplant and cellular therapy patient tracking software, OTTR serves over 200 programs at more than 60 transplant centers in the U.S. and Canada, and also offers software solutions in the U.K., Saudi Arabia and Australia. OTTR's English-language-based solutions are customized to support various international regulatory models. For more information, visit ottr.com.