OTTR Convenes Experts to Share Data Integration Best Practices for Cellular Therapy and Blood and Marrow Transplants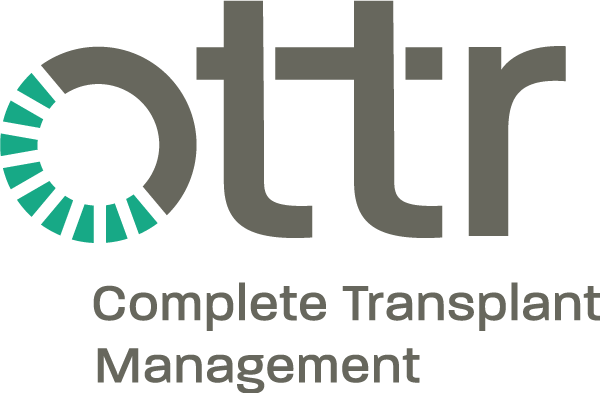 OTTR, the leading provider of solid organ transplant and cellular therapy patient tracking software, presented stakeholders with an opportunity to learn from renowned health care data integration experts at its recent User International Conference. Among the topics presented, thought leaders discussed systems that facilitate the exchange of electronic health data for cellular therapy and transplant applications, such as donor-recipient match lists and post-treatment care.
Kirt Schaper, senior data analyst with Be The Match (National Marrow Donor Program), the world's largest hematopoietic (blood-forming) cell registry, listing 16 million individuals, spoke on the history of electronic data collection by the Center for International Blood and Marrow Transplant Research (CIBMTR). Schaper has been working on CIBMTR's AGNIS — a growable network information system for secure electronic submission and retrieval of hematopoietic cell transplant form data — for over 10 years.
Another speaker, Matt Obenhaus, is the director and solution executive for Cerner's Open Developer Experience, an application programming interface (API) approach to standards-based and open innovation. Obenhaus discussed Fast Healthcare Interoperability Resources, a draft standard for data formats and elements, and a programming interface for exchanging electronic health records.
"Every year, I look forward to OUI because it gives us the opportunity to bring in well-recognized speakers to discuss best practices that can help our customers advance patient safety and operational efficiency," said Linda Laub, RN, MSN, MSHCI, vice president of the cellular therapy account at OTTR. "I am thankful to all our customers who attended, demonstrating their commitment to improving the delivery of cellular therapy and blood and marrow transplant programs for patients."
To learn about OTTR's newly launched immune effector cell (IEC) module and robust transplant and cellular therapy patient management systems, visit OTTR.com.
About OTTR
Since 1993, OTTR has provided transplant software solutions that improve the quality of patient care via workflow management to reduce operational costs. As the leading provider of solid organ transplant and cellular therapy patient tracking software, OTTR serves over 200 programs at more than 60 transplant centers in the U.S. and Canada, and also offers software solutions in the U.K., Saudi Arabia and Australia. OTTR's English-language-based solutions are customized to support various international regulatory models. For more information, visit ottr.com.