Cryoport
Branded Digital Campaign

Industry: Biopharmaceutical, animal health, and in vitro fertilization (IVF)
Products/Services: Cold chain logistics solutions for temperature-sensitive life science materials
Specialty: Cold chain logistics
Headquarters: Irvine, Calif.
Size: 40+ employees, clients in more than 90 countries
MESSAGING TO REACH EACH AUDIENCE
Cryoport provides cold chain logistics solutions for temperature-sensitive life sciences materials, serving biopharmaceutical, IVF and surrogacy, and animal health organizations around the world. Cryoport partnered with SCORR seeking to improve its positioning and visibility with a full rebrand.
Prior to engaging SCORR, Cryoport had been applying the same message across all platforms. This was problematic because its target audiences have different needs. While certain elements — such as cold chain logistics solutions — were critical to all of the company's prospective customers, the other needs of each of its audiences varied in distinct ways.
With this concern in mind, SCORR developed Cryoport's Big Idea — the visual concepts and core messaging that articulate Cryoport's value proposition. Inspired by the critical nature of the materials Cryoport's customers need to transport, SCORR developed messaging personalized for each of Cryoport's core audiences around the main message: When you need confidence in your cold chain… Trust Cryoport.
Using these customized messaging grids, SCORR launched an aggressive, integrated digital campaign targeted specifically to each of Cryoport's stakeholders: biopharmaceutical CEOs, prospective parents interested in IVF, and livestock breeders. The key tactics included repositioning the following:
Advertising
Email
Social Media
Website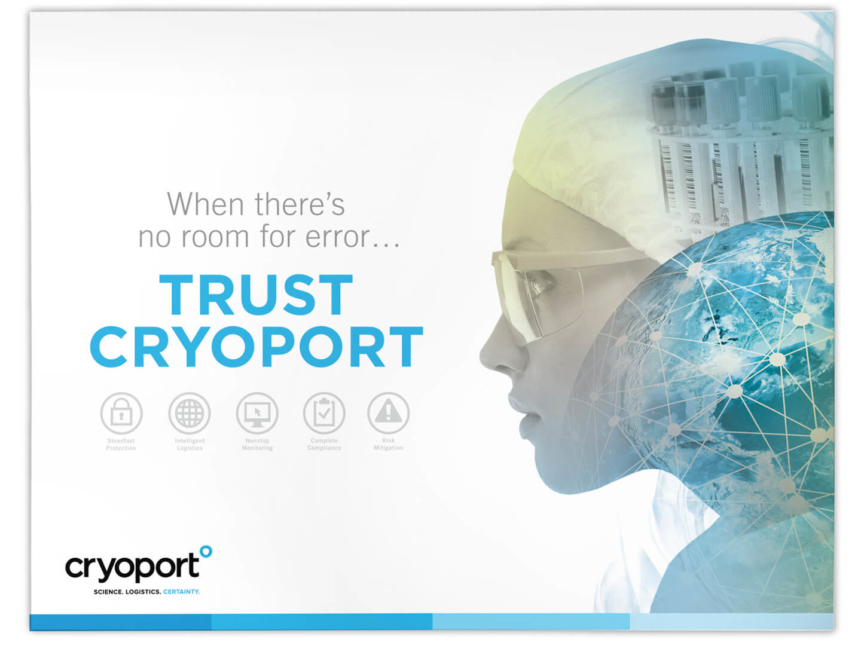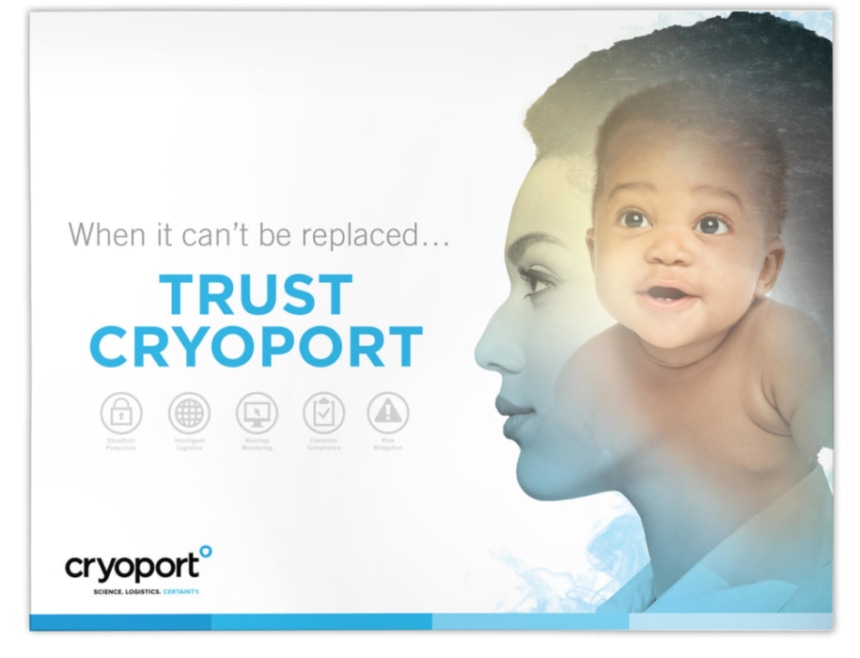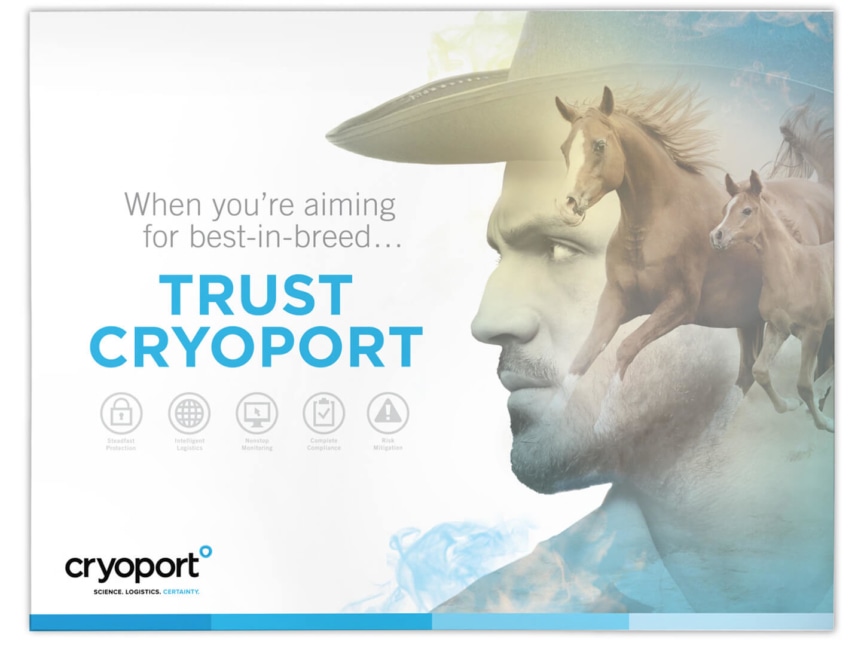 "We turned to SCORR for two specific reasons: their years of industry knowledge and their expertise in elevating brands in the digital space."
Chief Commercial Officer
Cryoport
RESULTS
Advertising: Reaching the Right People in the Right Place
SCORR developed a Google AdWords campaign to promote Cryoport's capabilities to specific industries and locations. After identifying effective keywords and developing a messaging platform for each audience, SCORR created digital ads to connect with the chosen keywords, which were also consistently applied within the website to enhance organic SEO. The campaign enhanced Cryoport's visibility in search results and drove traffic to the company's website.
The Google AdWords click-thru rate
increased more than 50% from year to year.
"Recognized as a trusted partner for cold chain logistics solutions, Cryoport needed to convey its capabilities in a way to reach each core audience on a personal level. The company lacked effective branding and positioning."
Senior Strategic Advisor
SCORR Marketing
Email: Engaging Users With Relevant Content
SCORR worked with Cryoport to develop emails that were used to announce new business initiatives, follow up with clients and potential clients, and promote trade show attendance. To engage users, SCORR created emails that linked with other components of Cryoport's integrated marketing campaign: webinars, white papers, blog posts, and articles.
Since working with SCORR, Cryoport's open rates increased significantly and its email open rates are more than twice the industry standard, which is 20%.
Follow-up email after animal health trade show: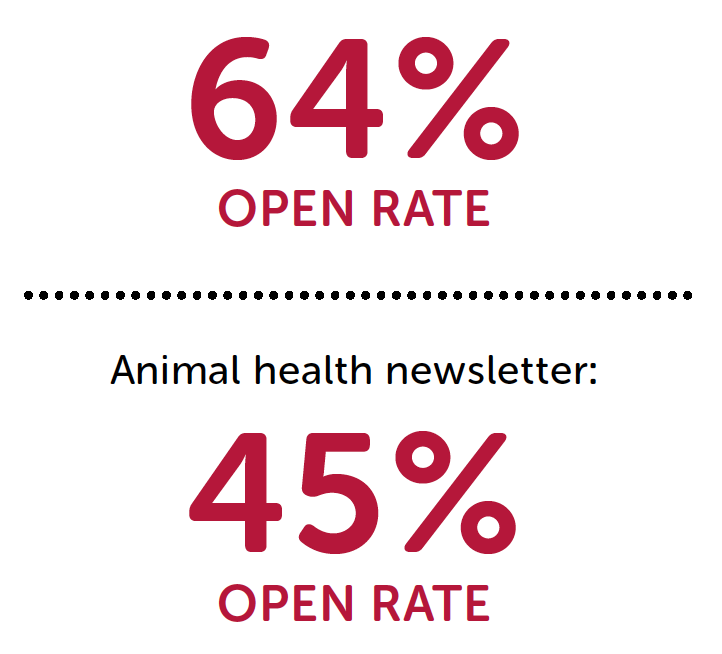 Social Media: Implementing the Best Platforms
SCORR assessed which social media platforms would be the best fit for each of Cryoport's target audiences. To reach biopharma, animal health, and IVF audiences, SCORR used LinkedIn and Twitter, which we have found to be the best platforms for B2B communications. We used Facebook, which tends to be more for personal use, to reach prospective parents interested in IVF.
SCORR also managed the social media profiles for Cryoport's company page and its leadership team's personal accounts. By sharing specialized content on LinkedIn, Twitter, and Facebook, SCORR drove inbound traffic to Cryoport's website. In the quarter after the brand launch, Cryoport's social media traffic increased by 4,500%.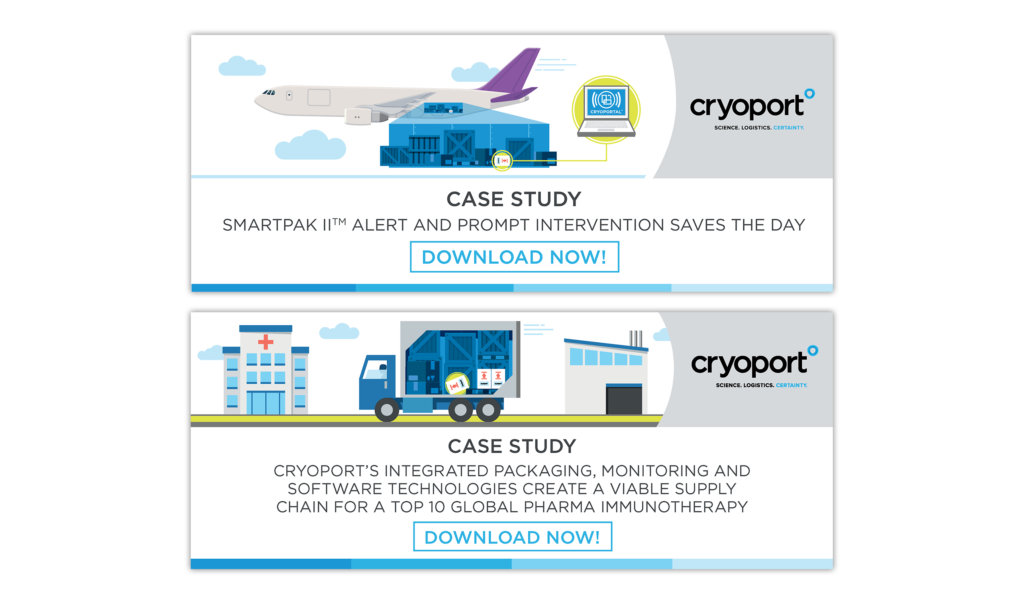 Social Media New Followers
"For content to be effective, the same level of planning and execution that goes into its development needs to be applied to its distribution."
Digital Director
SCORR Marketing
Website: Providing Relevant, Timely Content
The website SCORR developed is easily navigable and provides current and potential clients with a cold chain logistics resource page. The site includes brochures, case studies, videos, webinars, and white papers, as well as Cryoport FAQs, reference materials, spec sheets, and instructions.
Subpages of the website address the biopharmaceutical, animal health, and IVF audiences separately. The messaging and layout of the new website speak to each audience's pain points and highlight Cryoport's most relevant capabilities.
In a comparison of website performance during the quarter before the brand launch to the quarter after the launch, Cryoport saw significant increases:
130% increase in overall web traffic
48% increase in organic search
90% increase in average pages per visit
300% increase in website inquiries
Website Visits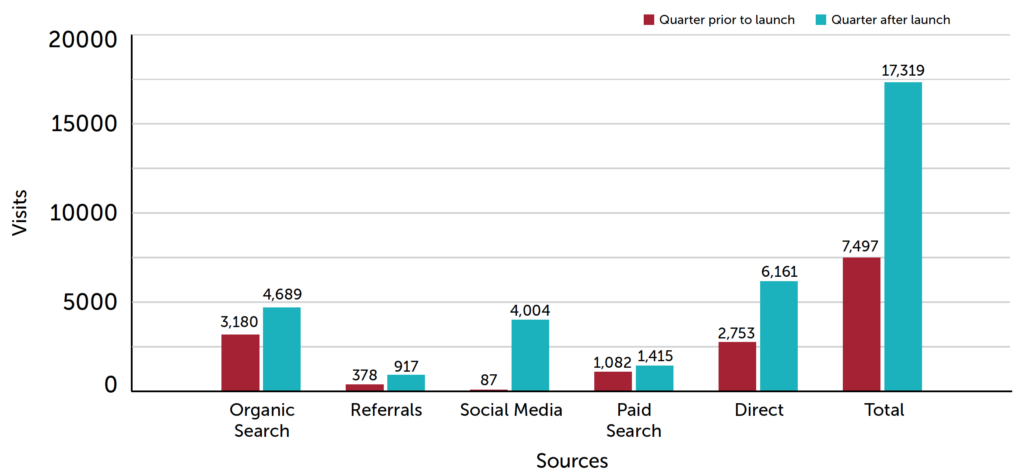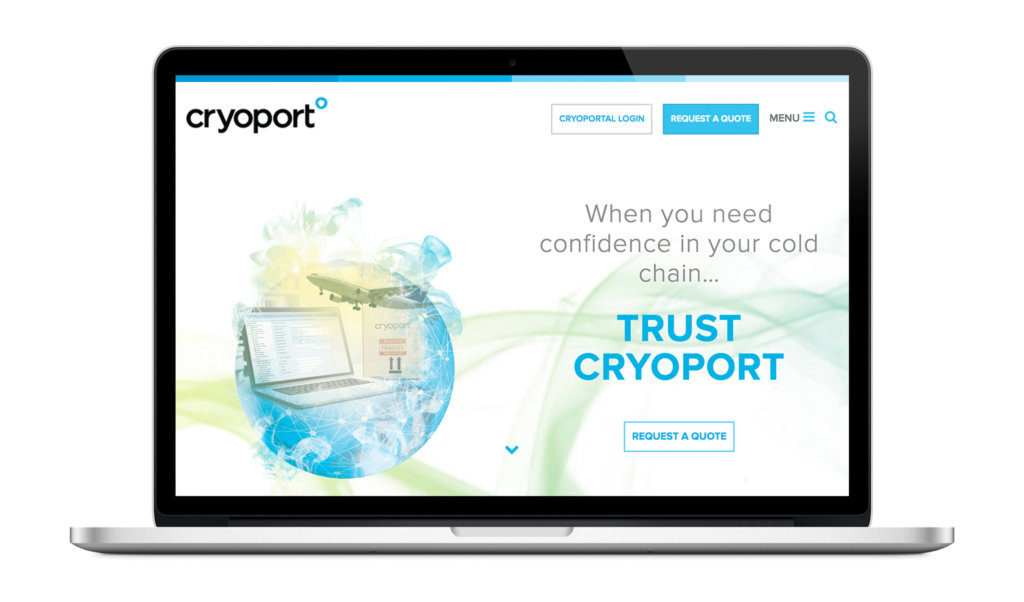 "To demonstrate Cryoport's thought leadership, the new website houses engaging digital assets for its respective audiences. We leveraged those resources to improve the company's digital presence and user experience."
Interactive Director
SCORR Marketing
CONCLUSION
Cryoport has effectively differentiated its branding among its primary markets. Through its customized messaging, the company is more effectively reaching its desired audiences. As a result of its partnership with SCORR, Cryoport has seen significant increases in engagement, demonstrated specifically across its digital platforms.
The "Trust Cryoport" branding positions Cryoport as the expert in cold chain logistics while providing the flexibility to target the distinct needs of the biopharmaceutical, IVF, and animal health industries it serves.
Cryoport's website traffic increased more than 130% in the quarter after launch, exceeding the company's expectations.
Cryoport's digital marketing bolstered thought leadership, enabling the company to gain 11 editorial opportunities within seven months.
With continual monitoring of performance — including evaluating website visitor behaviors, form submissions, paid SEO impressions, clicks, and newsletter open rates — SCORR continues to fine-tune Cryoport's content and tactics to achieve its branding goals.
"The results around the revamping of the website and our social media outreach have demonstrated significant improvement. Our marketing efforts are paying dividends … demonstrating a tangible, successful execution of a marketing program."
Chief Commercial Officer
Cryoport