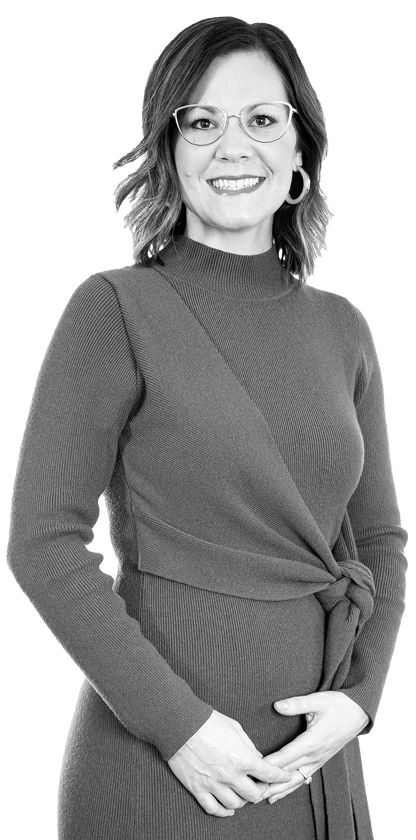 STRATEGIST. FACILITATOR. Coffee Addict.
Krystle Buntemeyer
President
Krystle has been with SCORR for 15 years and is responsible for day-to-day operational excellence and expansion of the company's global footprint. In multiple roles of increasing responsibility, Krystle has been the strategic force behind more than 100 of SCORR's successful brand launches and mergers & acquisitions within the global health science space.
By providing strategic solutions for even the most complex marketing challenges and by ensuring the right resources, offerings and technology are in place to meet our clients' individual marketing needs, Krystle guides SCORR to be the competitive advantage our clients require to achieve their goals and improve health and well-being worldwide.
Krystle is an audiophile whose taste in music stretches across five decades, though, to her, nothing compares to the live music experience. She loves trying out new recipes almost as much as she loves corgis and coffee — black and strong.
I am your Expert advantage.