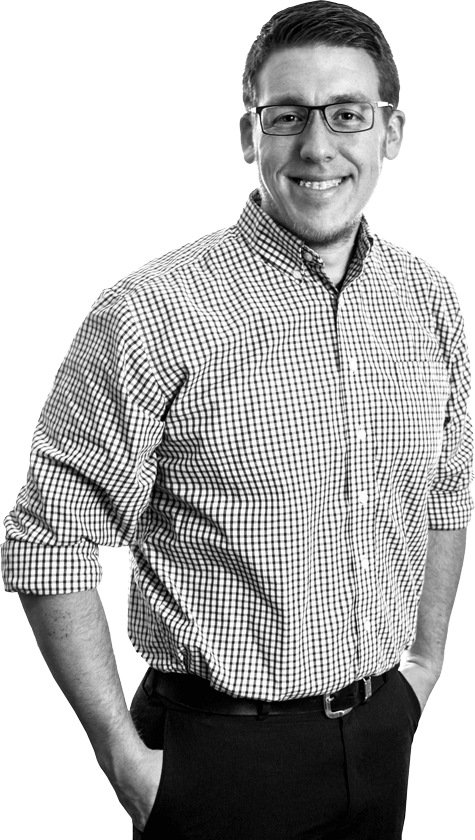 DESIGNER. ILLUSTRATOR. Woodworker.
Drake Sauer
Art Director
Drake is responsible for bringing strategy and content to life with attention-grabbing visuals. One of his greatest strengths is the ability to take a spark of an idea, visualize it in a sketch, and then follow it through to completion. He collaborates with the client services team to ensure that all creative executed — from brand campaigns to ads to sales collateral and trade show booths — is in line with client goals and strategy. In addition to delivering award-winning graphic design work, Drake also contributes his video, illustration, and photography skills to projects. His portfolio includes AMRI, Cryoport, Elligo Health Research, endpoint, and MilliporeSigma.
It's difficult to find Drake without a smile on his face. Outside the office, he spends his time fishing, hunting, running, woodworking, and cartooning. To him, nothing compares to the smell of a freshly opened jar of peanut butter.
I am your Imaginative advantage.