Noxopharm Announces DARRT-2 Clinical Trial in U.S.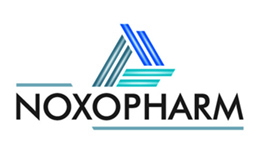 Experimental Immunotherapy Cancer Treatment Enters Phase 2
Australian clinical-stage drug development company Noxopharm (ASX:NOX) has announced its DARRT-2 Phase 2 clinical trial has commenced with patient enrollment in the U.S.
DARRT (Direct and Abscopal Response to Radiotherapy) is an experimental immunotherapy cancer treatment based on the concept of Veyonda® combining with a well-tolerated, low dosage of external beam radiotherapy to trigger an immune response — known as an abscopal response — which may lead to the resolution of tumors.
DARRT treatment has the potential to revolutionize cancer treatment by achieving cancer reduction without many of the unwanted side effects, cost limitations, and logistical challenges associated with other immunotherapies.
Since low dose radiotherapy is a common form of cancer therapy, the therapeutic and commercial opportunities of adding Veyonda to transform symptomatic relief into a meaningful tumor response are substantial. Noxopharm is confident of securing the value of this opportunity by patents, starting with the allowance of claims by the U.S. Patent Office.
The inaugural sites are the Beverly Hills Cancer Center and the MD Anderson Cancer Center, with remaining sites in North America, Europe, and Australia.
Noxopharm Chief Medical Officer, Dr. Gisela Mautner, said, "The participation of institutions with prestigious radiation and medical oncologists is testament to the potential of the DARRT-treatment."
About Noxopharm
Noxopharm Limited (ASX:NOX) is an Australian clinical-stage drug development company focused on the treatment of cancer and cytokine release syndrome (septic shock).
Veyonda® is the Company's first pipe-line drug candidate currently in Phase 2 clinical trialling. Veyonda® has two main drug actions — a moderating effect on the ceramide/sphingosine-1-phosphate balance and inhibition of STING/TBK1 signalling. Activity against the former target contributes to its dual-acting oncotoxic and immunomodulatory functions designed to enhance the effectiveness and safety of standard oncology treatments, i.e., chemotherapies, radiation therapies, and immune checkpoint inhibitors. Activity against the latter target provides an anti-inflammatory effect, as well as contributing to an anti-cancer action, but also potentially blocking septic shock.
Noxopharm is running comprehensive drug discovery programs in both oncology and inflammation, and is the major shareholder of U.S. biotechnology company, Nyrada Inc (ASX:NYR), active in the areas of drug development for cardiovascular and neurological diseases.