Microsystems
Web
Microsystems faced the difficult challenge of having two different markets to target — legal and life sciences. Because the life sciences market was new to the company, it needed a brand strategy and website structure that both supported its existing law firm clientele while also attracting life science clients.
Strategy
SCORR addressed the dual audience challenge by creating an overarching brand concept and a home page with two distinct paths for visitors to follow. The resulting website had product pages for each target market that were constructed similarly but spoke separately and directly to the challenges the respective markets face.
VISITOR EXPERIENCE
It was important to Microsystems to focus page content on its clients' priorities, objectives, and desired outcomes. SCORR did this by creating a compelling product story on each page, and highlighting features and benefits by presenting information visually.
A few of the ways SCORR accomplished that was by:
Implementing clickable feature toolbars with callouts for more detailed information
Building product walk-through tutorials into the page content
Incorporating motion graphics and animations
Featuring videos in page headers to help visitors better understand the products
Creating a new icon system
Recognition
Silver Addy Awards
Prism Lincoln AMA Prism Awards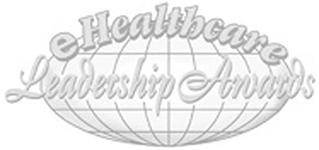 Silver eHealthcare Leadership Awards
Silver Davey Awards
Silver Healthcare Advertising Awards
"Our main goal when we started working with SCORR was to … be able to communicate with our audience more effectively and to help drive growth of the business and up our revenue. SCORR brought all the relevant people to give me comfort that they had the subject matter experts that we would need. SCORR has the knowledge of our industry that allows us to accelerate growth."
Vice President of Marketing
Microsystems