DaVita Clinical Research
Sales Brochure
DaVita Clinical Research (DCR) came to SCORR for assistance expanding awareness of its capabilities. DCR had been operating as a clinical research arm for years for DaVita Inc., and was interested in seeking external partners.
Through its market research services, SCORR discovered that the industry was unaware DCR existed and that there was an opportunity to establish it as a leader in clinical research and development for kidney/renal compounds and procedures. After identifying key strengths through research with clients and stakeholders, SCORR developed the "Patients is a Virtue" concept, an idea that showcased DCR's unique advantage: unequaled access to patients and data.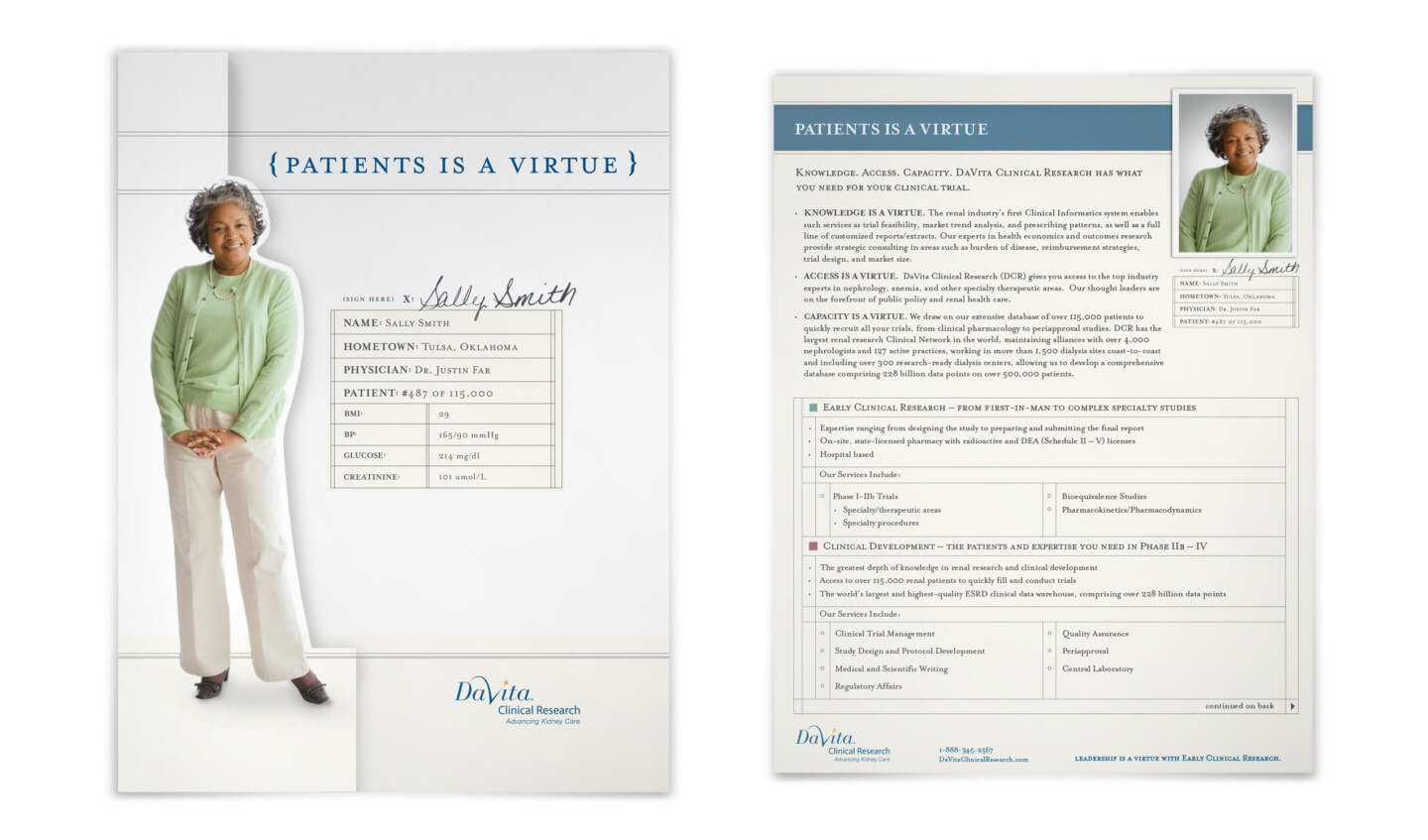 As part of the campaign, SCORR developed a sales brochure that company representatives could use at client meetings and trade shows to pique interest and increase awareness of DCR's services.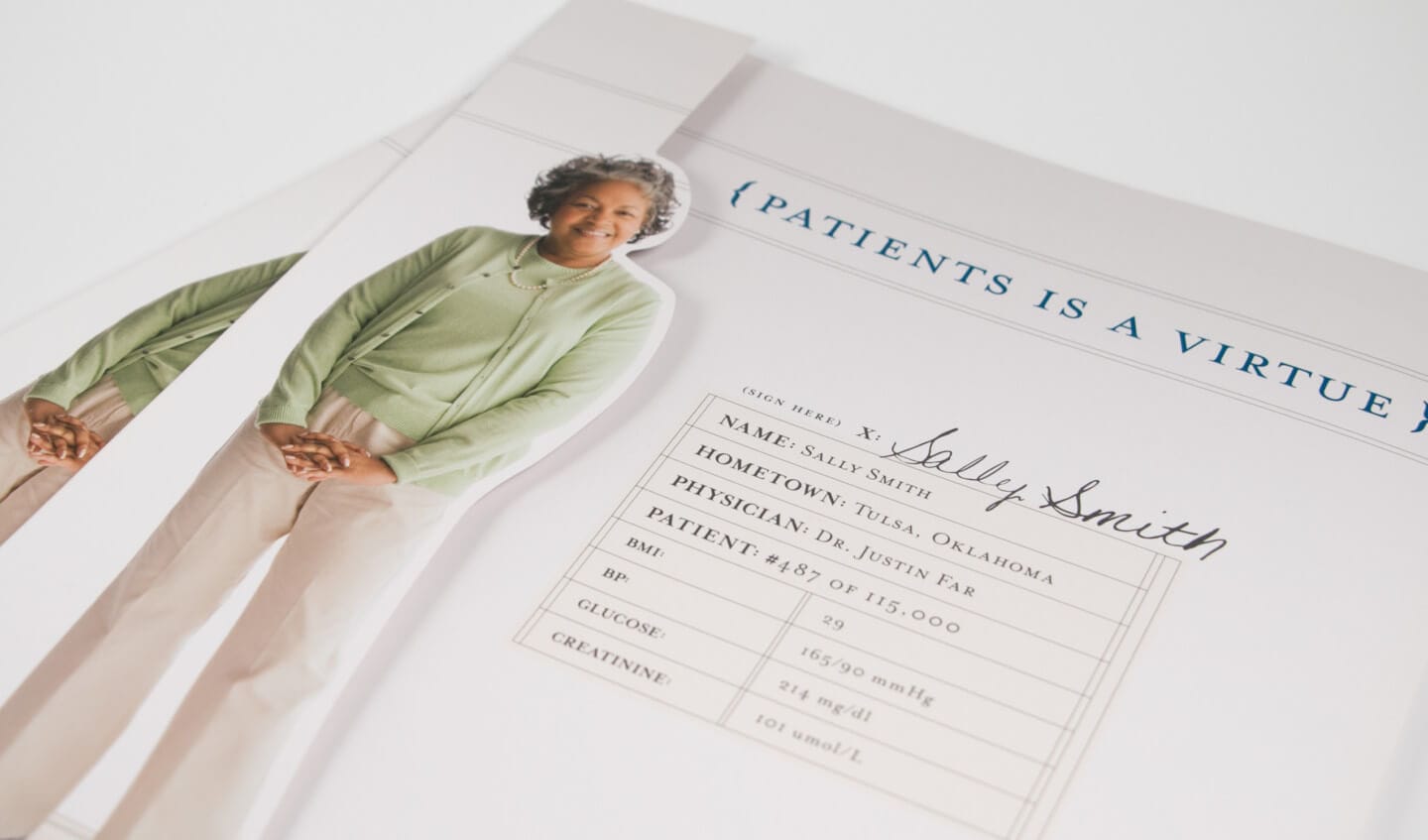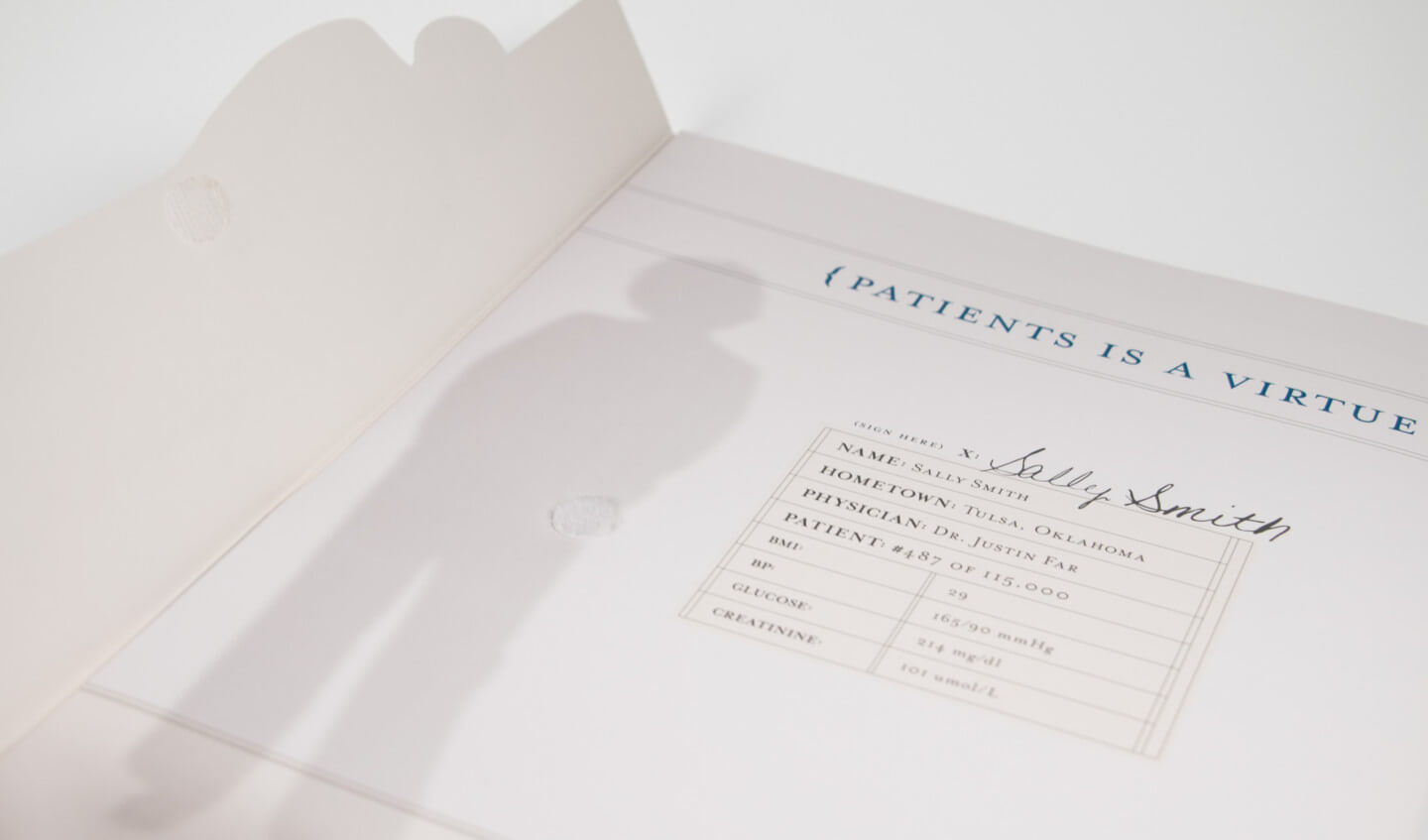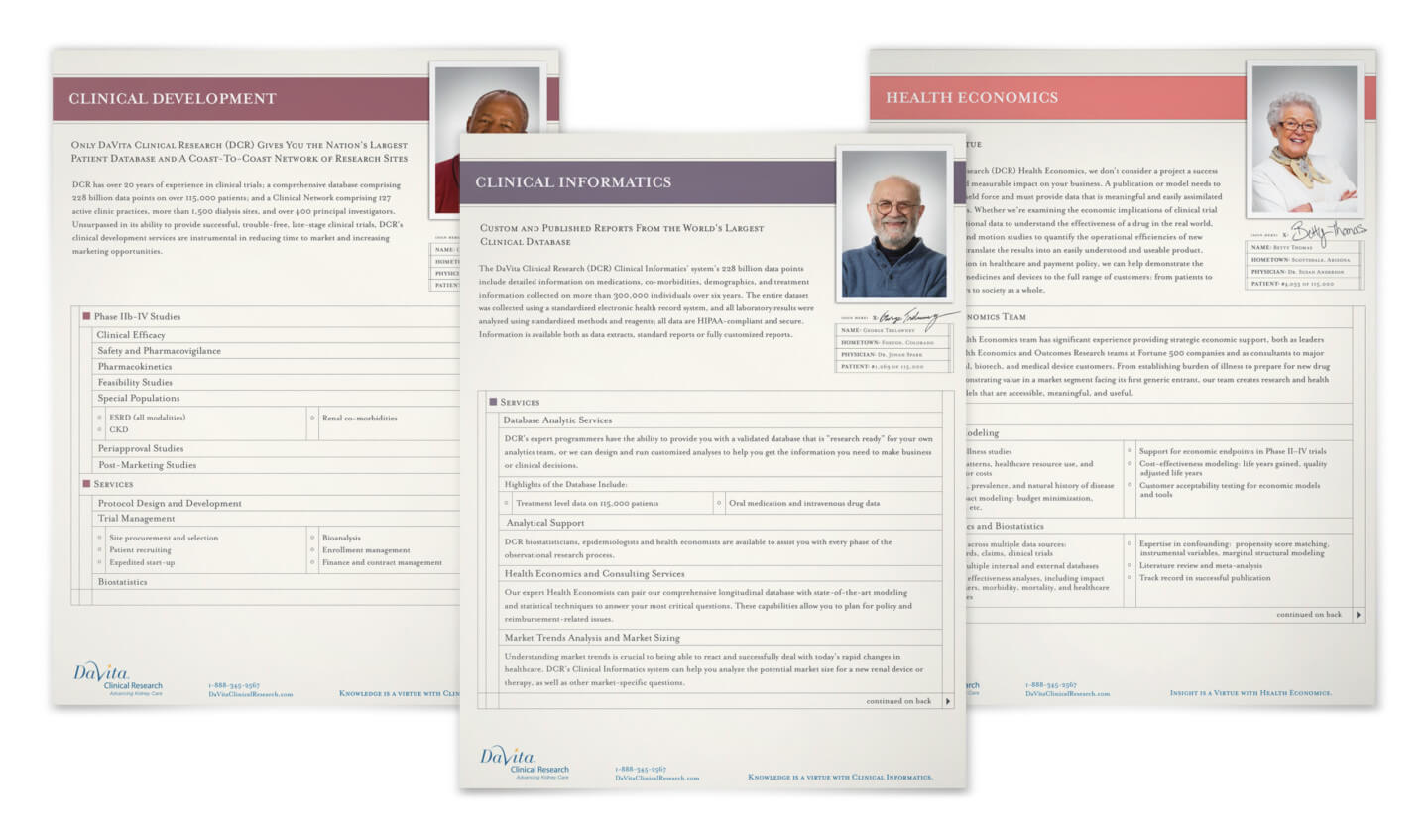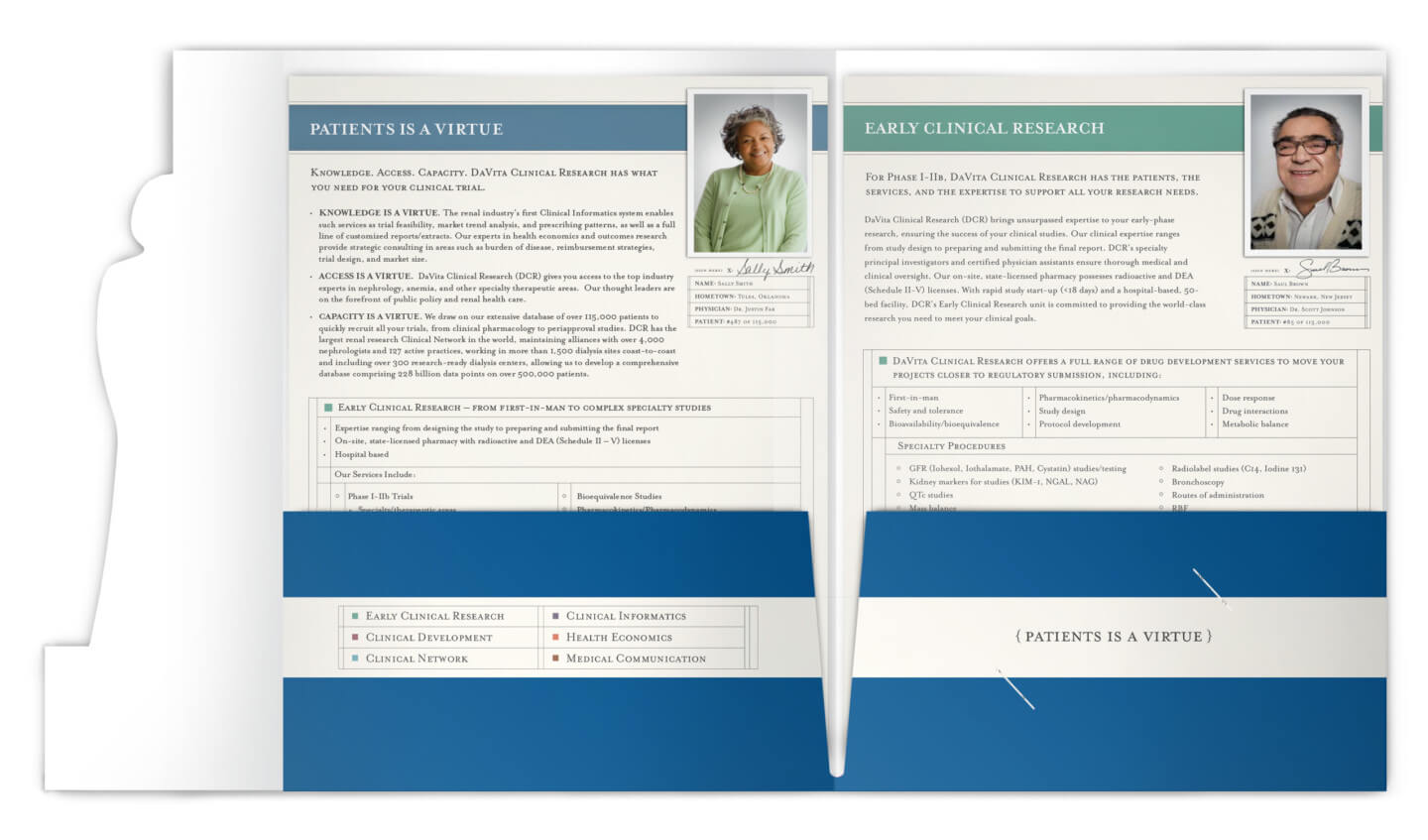 SERVICES INSERTS
Due to DCR's broad and ever-evolving range of capabilities, SCORR created a series of insert sheets to communicate DCR's services and benefits. The inserts provided DCR the flexibility to develop additional inserts when its services changed or expanded and to present customized information to clients.
Recognition
Merit Healthcare Advertising Awards
"DaVita Clinical Research is fortunate to have the staff and facilities that allow us to lead the way for kidney disease research. Our most valuable asset is our extensive network of patients. SCORR made this a primary focus when building a campaign for us. They were able to express the importance of our patients and the reason why much of our pride rests on them. Additional components, such as the revised website, helped give the DCR name a distinct identity, which we felt it deserved."
President, DaVita Clinical Research