Clinipace
LOGO
Shortly after joining Clinipace as CEO, Jason Monteleone came to SCORR looking for a brand refresh to reflect the company's new leadership and one that would help the company differentiate itself from its competitors. With the goal of re-establishing Clinipace as the CRO of choice for small/emerging and midsized biotech and pharma companies, Monteleone sought SCORR's help in developing a new look and feel for the company's brand and logo.
The SCORR team began the SCORR Core Process by assessing Clinipace's competitors, looking particularly at where the colors of their logos landed on the color wheel. We determined that the blue and green spectrum was full. Using this information as a guide, SCORR got to work to develop an updated logo that would:
Allow the company to stand out from the competition visually.
Convey partnership, trust, guidance, and transparency.
Change how sponsors see Clinipace.
Grab the attention of sponsors not working with Clinipace.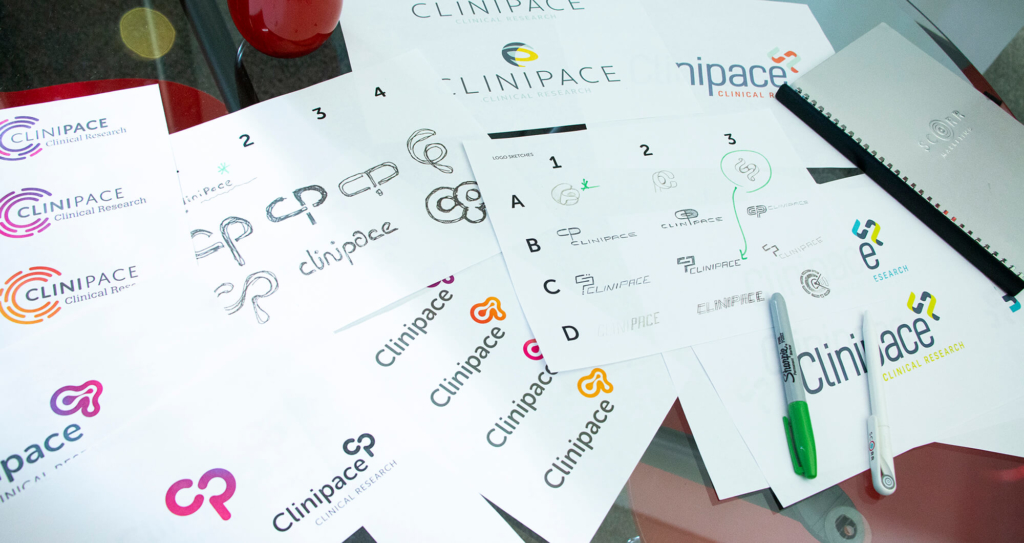 SCORR gave Clinipace three logo options, and the chosen logo met all of the company's goals. The new logo presented a fresh, modern, and scientific look that also conveyed the company's flexibility, agility, and adaptability. In addition:
The abstract representation of the letters C and P symbolizes a path and Clinipace's role in guiding clients along the pathway to regulatory approval.
The interlocking shapes speak to the partnership and client service that Clinipace provides in every engagement.
The typeface presents a company that is fresh, friendly, and flexible.
The gradient, from bright pink to purple, contrasts with the gray type, allowing the company to differentiate itself from its competitors in a visual way.
Clinipace's new logo was introduced at DIA 2018 in conjunction with the launch of its new brand: CHALLENGE ACCEPTED. Its bold appearance both complements the company's new, commanding identity and sets the scene for Clinipace's personalized, team-oriented approach.
The logo was released prior to the show in teaser ads and social media posts, and later included in press releases, the website, trade show collateral materials, and giveaways.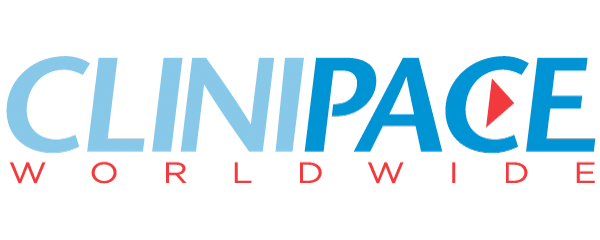 Before

After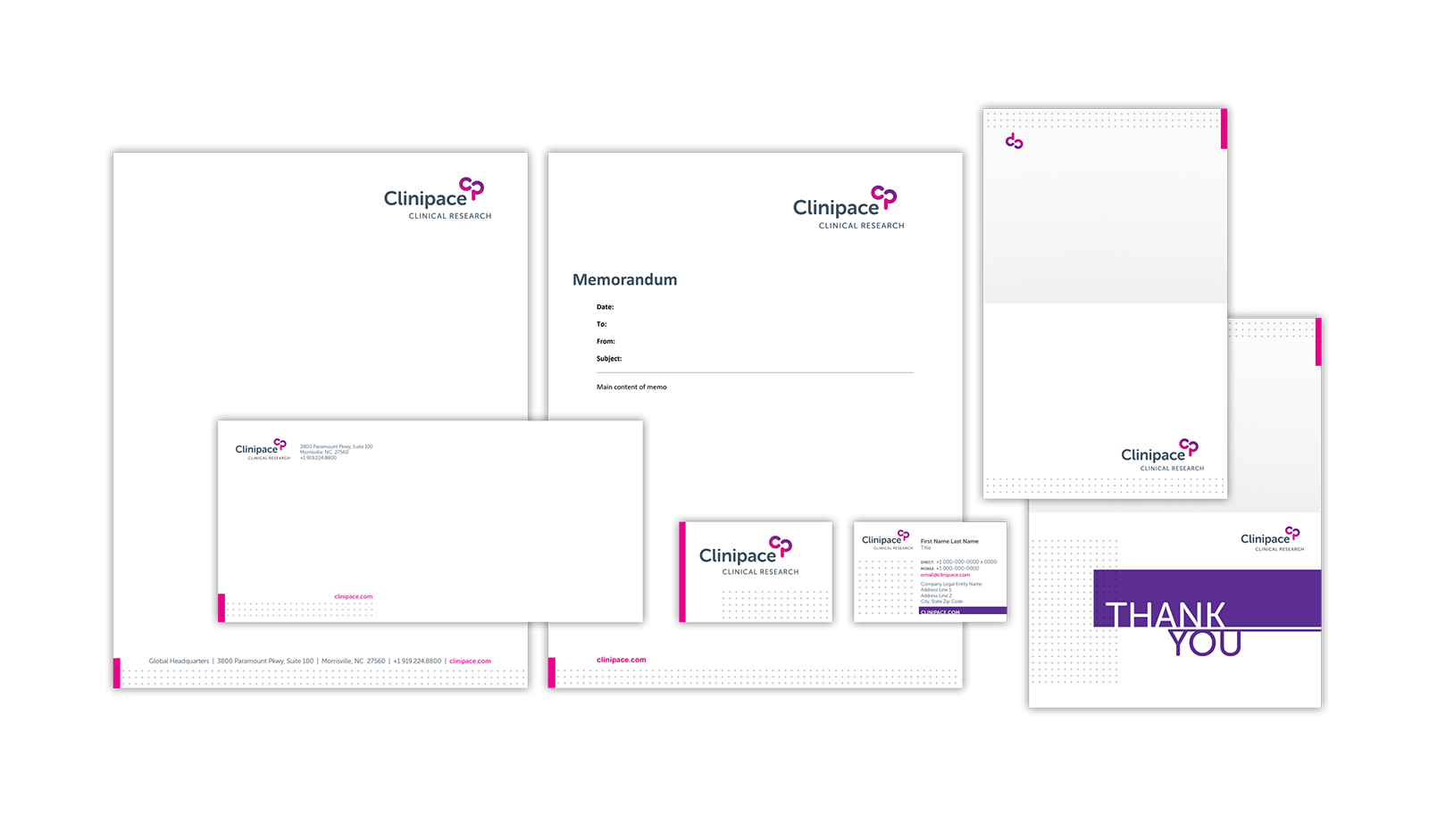 Clinipace was looking for a marketing partner that would bring fresh ideas for our rebranding efforts. SCORR was able to quickly analyze our business, conduct market research, and implement a new brand within six months. SCORR is a valued partner to Clinipace and I look forward to continuing our relationship as we grow the Clinipace brand."