Chiltern
Sales Brochure
After launching its new website and trade show materials, Chiltern needed a customizable brochure that tied its capabilities back to its overarching message. Having just repositioned the company's strategic approach and focused its therapeutic areas, SCORR created a brochure with a pocket that would enable the Chiltern team to include insert sheets to tailor the message to each individual lead or trade show focus area.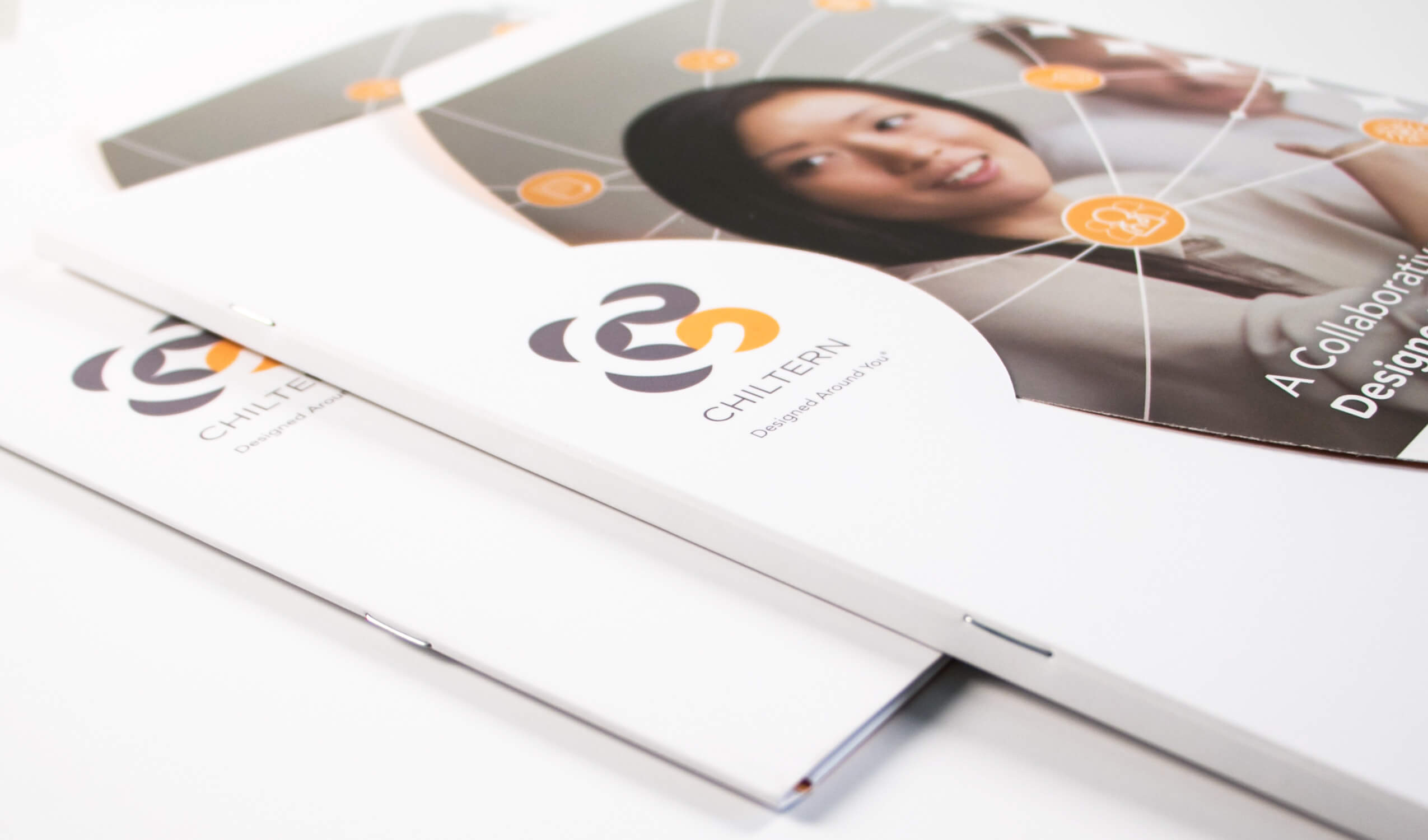 BROCHURE
SCORR presented an overview brochure with a pocket as a manageable solution to the company's need for a customizable piece. The team created a functional portfolio that contained Chiltern's core messaging and a slot for business cards. The brochure, saddle stitched into a folder, focused on the company's services, solutions, industries, and therapeutic areas while a pocket in the folder left space for more detailed insert sheets.
INSERT SHEETS
SCORR wrote, designed, and produced seven separate insert sheets for Chiltern's wide array of specialty areas, working side by side with Chiltern's thought leaders to combine complementary service areas and to fine-tune language used by employees within each specialty. This customization allows the Chiltern team to cater its message to prospective clients on a case-by-case basis.
Recognition

Gold Aster Awards
Merit Healthcare Advertising Awards
"Because SCORR is in our industry and they focus on our industry, it's easy to talk to them about what we're trying to achieve. … They're everywhere that we want to be, and when we're focused on getting the message out about Chiltern, SCORR has the services to support and provide that."
Chief Executive Officer
Chiltern International