Covance
3-D Direct Mailer Campaign
Following the acquisition of Chiltern in 2017, Covance wanted to draw attention to its rescue study services. In addition to creating a website landing page, email marketing, and social media, the SCORR team developed two 3-D mailers to creatively drive the point home about Covance's ability to reinvigorate stalled studies.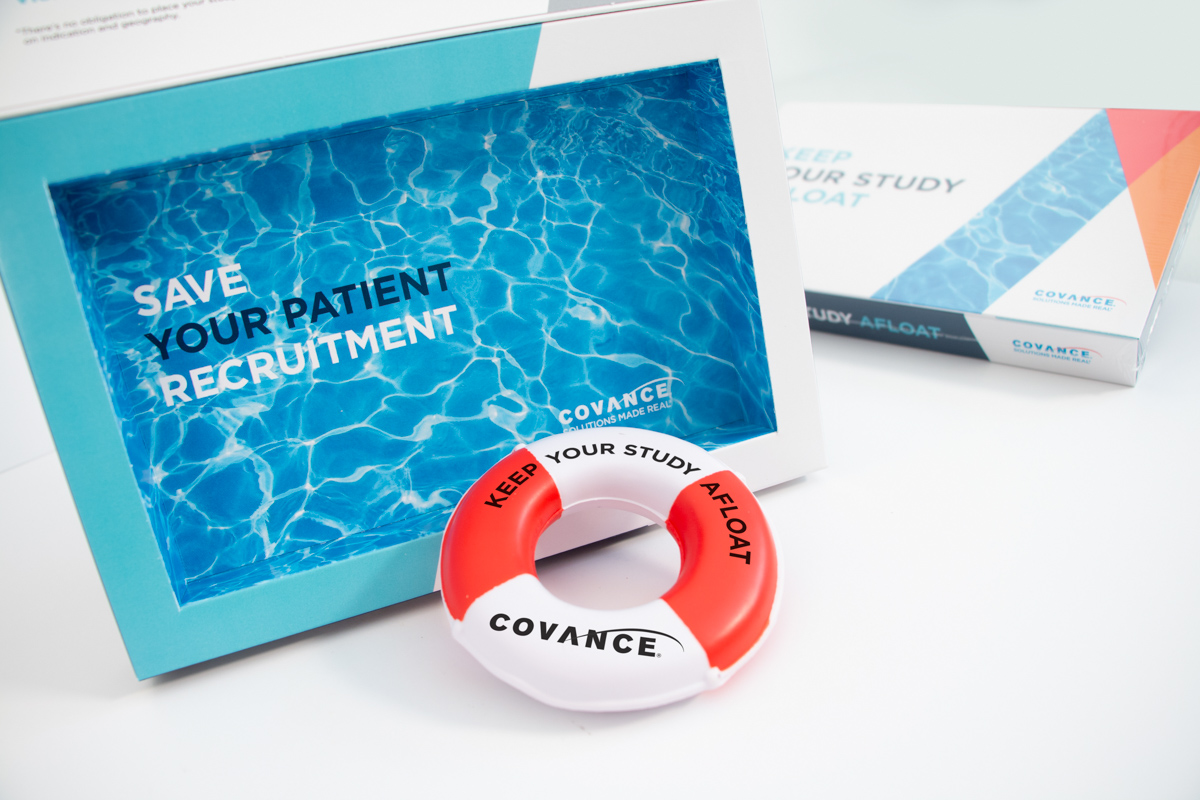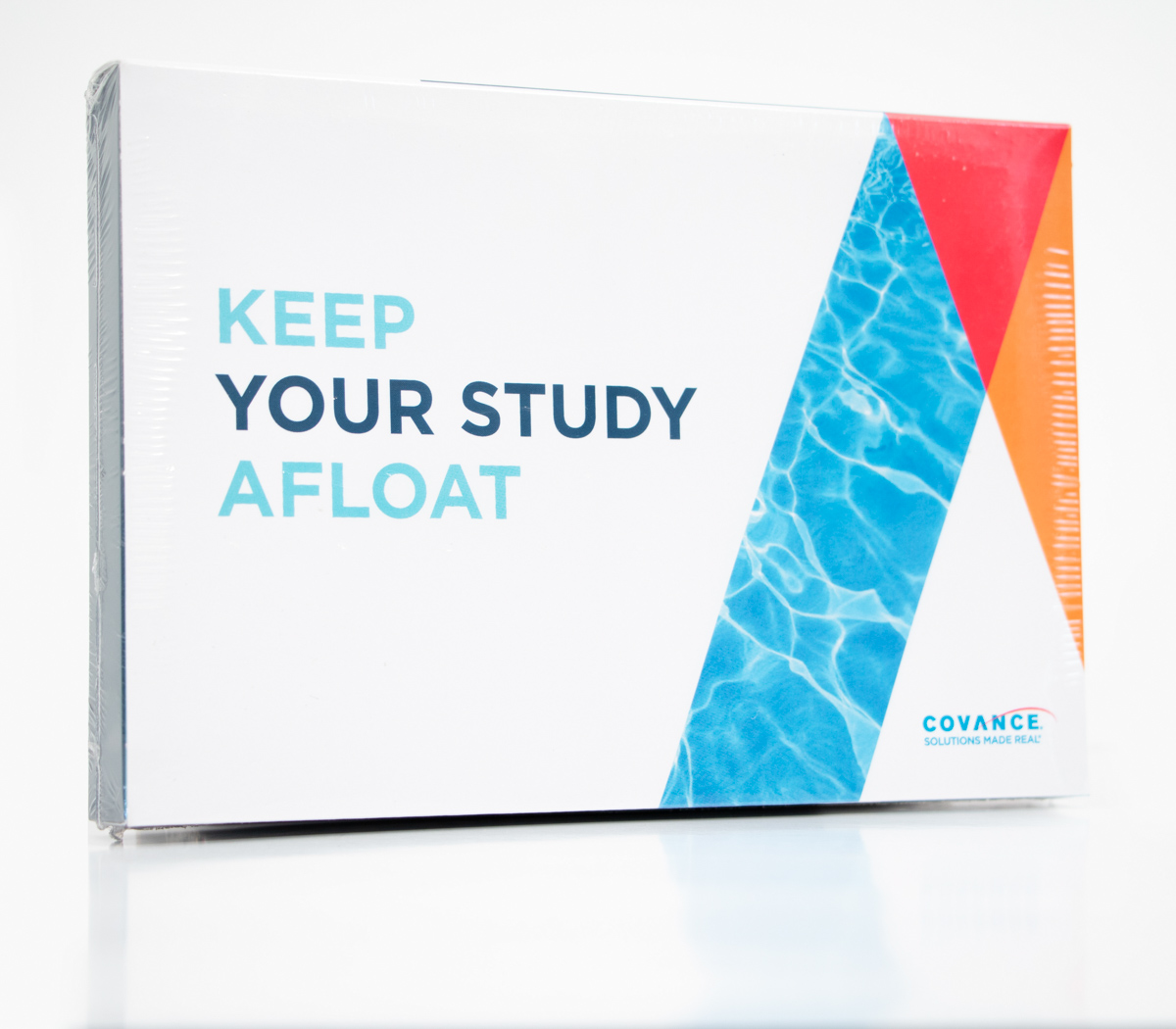 Life Preserver 3-D Mailer
SCORR developed a "rescue" theme to encourage Covance's prospects to request a complimentary protocol and site assessment from the company. SCORR sourced a life preserver stress ring as well as an attractive box to package it in — then pulled the concept together with a creative design and detailed copy that described how Covance can "revive" patient pools and keep studies "afloat."
In a fun way, this mailer focused on Covance's solution which saves studies from unnecessarily restrictive protocols and inclusion/exclusion criteria that can delay clinical trials. Using a life preserver, SCORR focused both on clinical research's overarching goal of preserving life as well as Covance's capabilities to rescue faltering studies.
Car-Shaped Mouse 3-D Mailer
Once again, SCORR's account and sourcing teams, designers, and copywriters collaborated to develop a creative, memorable solution to highlight Covance's offerings. The 3-D mailer featured a car-shaped mouse packaged in a box whose sides were designed to look like a road. Keeping with the theme, the copy reminded Covance clients and prospects how its Xcellerate service can "rev up" stalled studies.
By connecting Covance's Xcellerate services with a sports car, SCORR put the focus on the service while highlighting its very nature: its ability to accelerate studies. Missing data can significantly delay clinical research studies, but with Xcellerate, studies can get back on track.
With a combination of strategy and creative execution, SCORR delivered a customized 3-D mailer to Covance clients and prospects, driving home the benefits Xcellerate provides in a memorable way.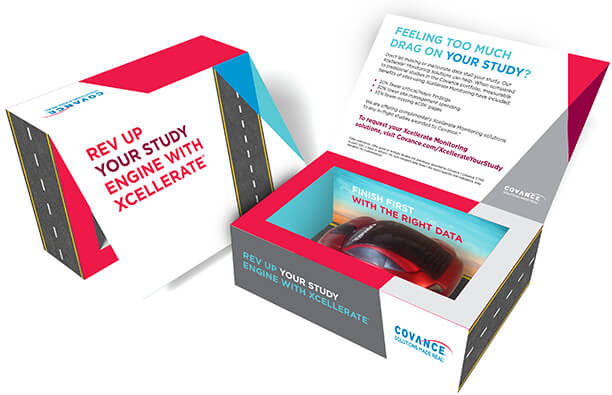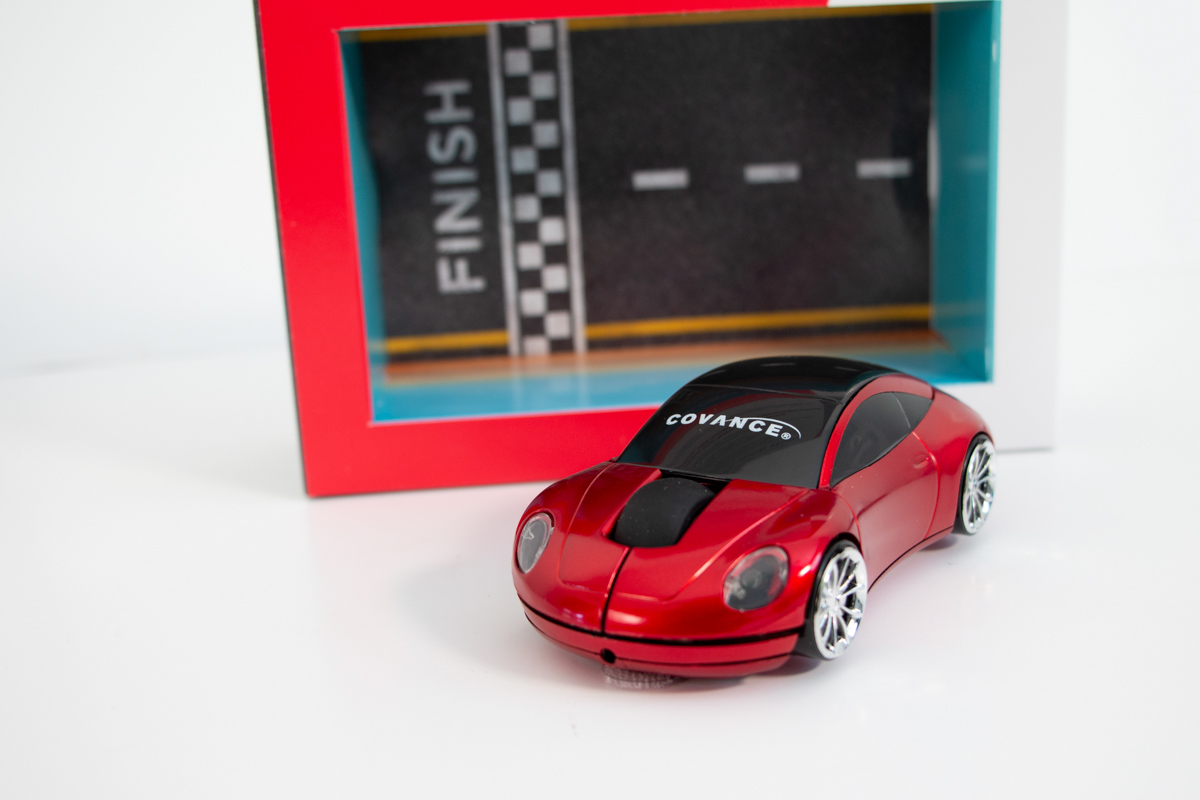 Recognition
Silver Healthcare Advertising Awards

Gold Aster Award

Silver AMA Pinnacle Award