ADVANCED CLINICAL
Industry: Clinical Research
Products/Services: Provider of clinical research services, including planning, execution, and staffing for clinical trials across all major therapeutic areas
Specialties: Developing integrated solutions that drive better outcomes
Headquarters: Chicago
Size: 1,000 employees
Supercharging Growth Through Enhanced Digital & Branding
When Advanced Clinical felt their digital and branding weren't doing enough, they reached out to SCORR for expert solutions that supplemented and enhanced their ongoing brand image and messaging to drive additional business growth.
Advanced Clinical delivers comprehensive CRO, FSP, and strategic resourcing services to the clinical research industry, but their digital presence wasn't achieving ideal results. On top of that, previously completed market research did not include development of brand visuals that articulated their updated value proposition. Given their breadth of services and a shifting marketplace, they needed an agency that could deliver digital results, help refine their brand, and work alongside them to continually improve their efforts.
In order to create a presence that more effectively promoted Advanced Clinical's services, expertise, and unique market position, SCORR stepped in to provide support, including developing paid search campaigns to complement the company's organic social media strategy, crafting a unique brand visual, and building a new SEO-optimized website.
For paid search, SCORR created geotargeted campaigns to build awareness of Advanced Clinical's services through promotion of gated content, thought leadership, and other lead-generating pieces. Driving traffic to Advanced Clinical's new website, these ad campaigns provided thousands of sessions, new users, and dozens of leads.
With paid social media, SCORR built awareness for Advanced Clinical through ads on LinkedIn and provided targeted recommendations to grow followers organically on their company page.
When it came to branding, Advanced Clinical needed an image that articulated their "A Better Clinical Experience" value prop. SCORR brought an approach that was impactful as a static image but stretched even further with motion added for the website. This new custom-built image helped tie together the entire brand, offering Advanced Clinical the chance to reinvigorate current clients while attracting new ones.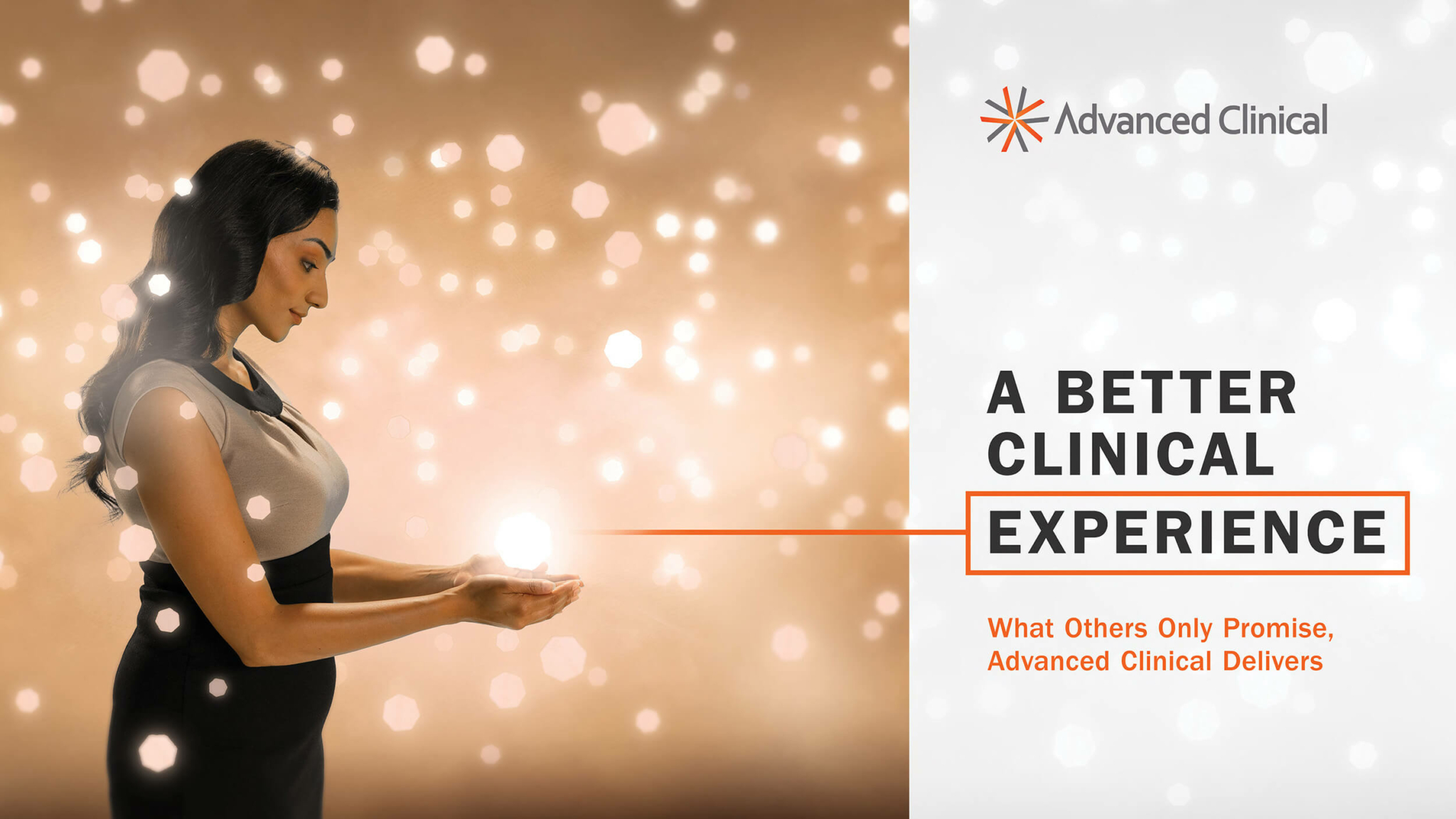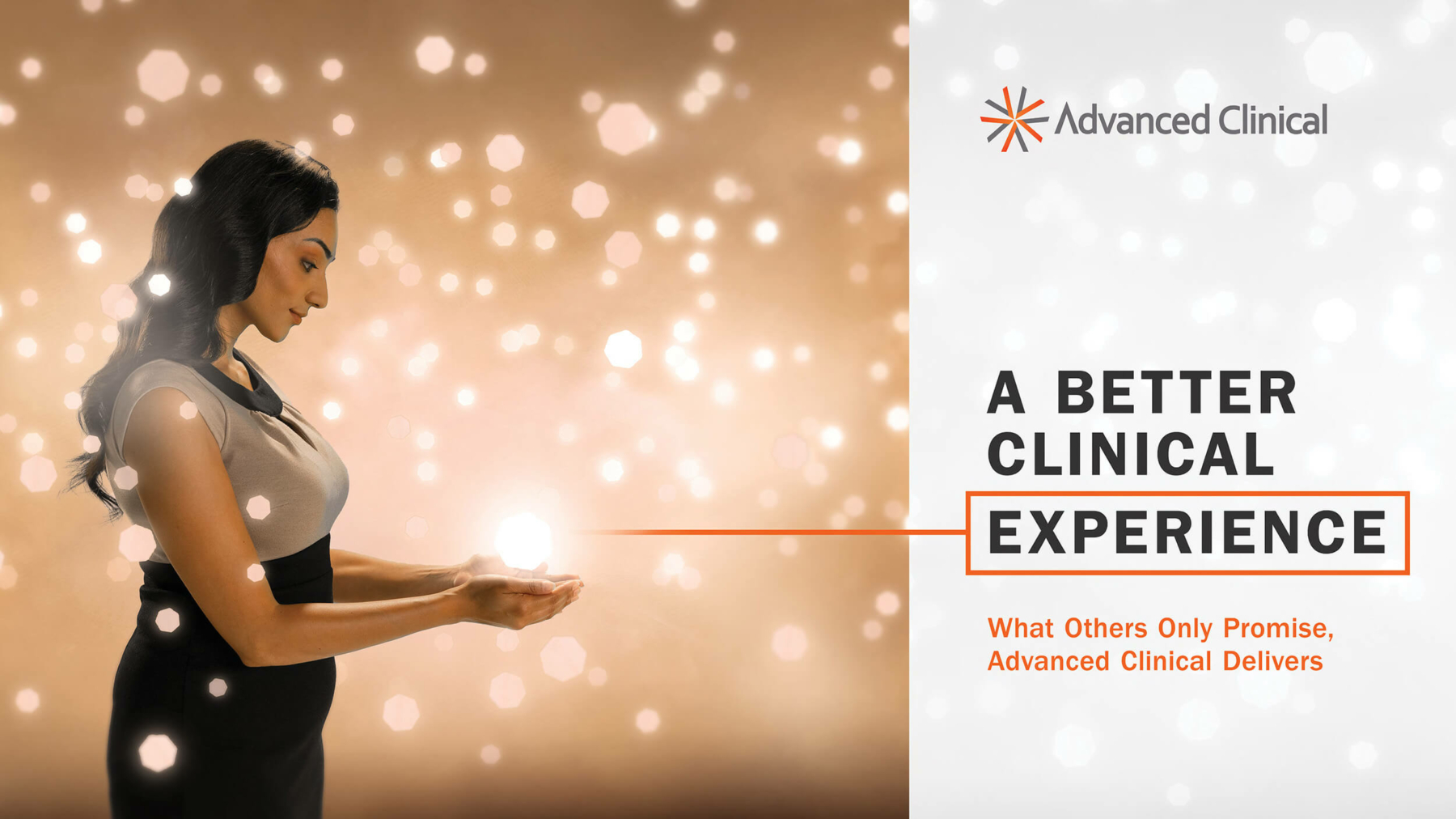 SCORR picked up the ball from our last agency and brought the branding to life. We have learned so much from their digital team in an area where we really need their expertise. I always feel like a valued customer with SCORR."
A fresh start was best for the client, so SCORR created a completely new website that utilized Advanced Clinical's updated brand messaging and visuals. Putting key benefits and services front and center, custom design and copy was developed for the site, strategically encouraging user engagement and prompting conversions through targeted CTAs, relevant resources, and thought leadership.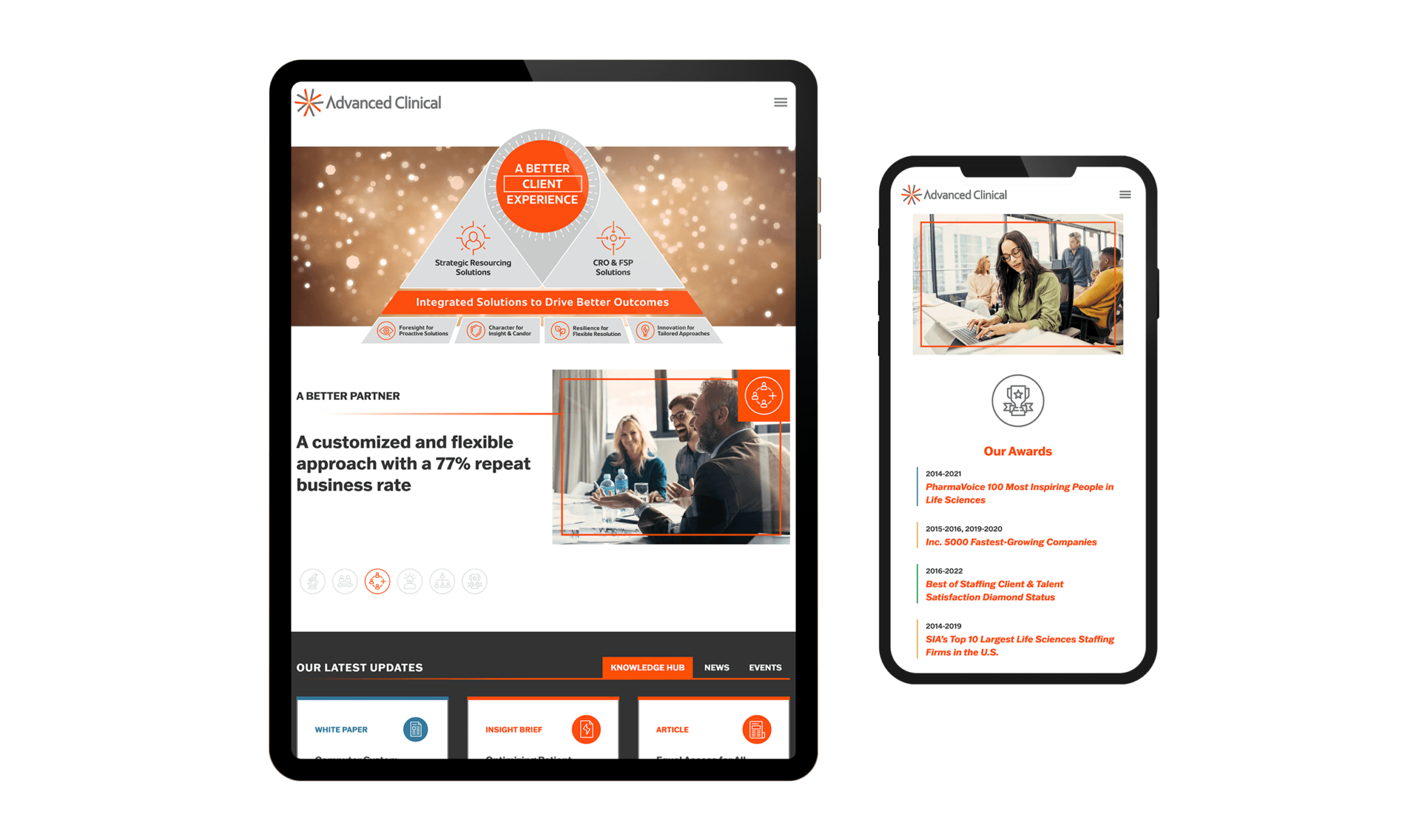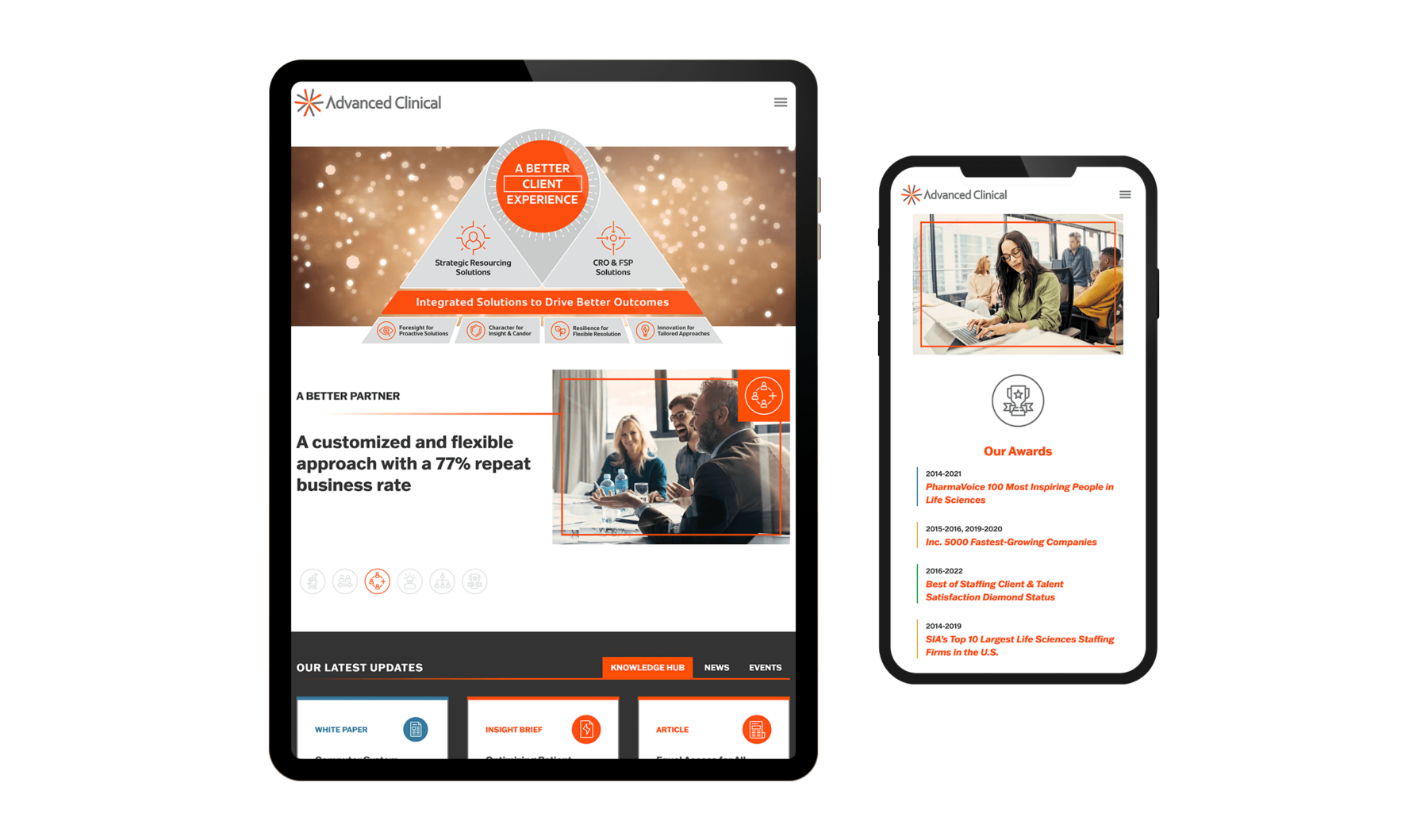 It feels like SCORR is an extension of our team. We work efficiently together and communicate well."
During the first three months of this collaboration, Advanced Clinical saw a 15% increase in average session duration on their website and generated more than 240 form fills. They also saw their number of followers on LinkedIn jump by more than 6,000, and their paid ads received nearly 100,000 impressions.