2018 Bridging Collaborative
Event Branding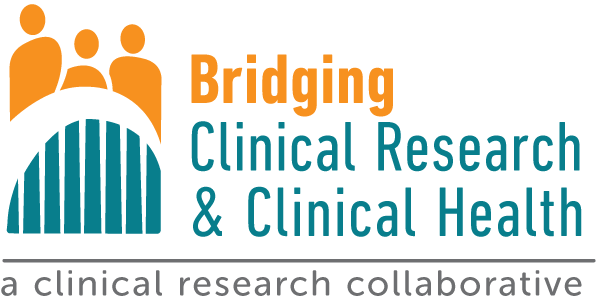 Event: Two-day strategic forum with delegates from pharma, biotech, CROs, technology, health care academia, patient advocacy groups, and the FDA
Mission: To establish a strategic solution that strengthens the connection between clinical research and health care
Details: April 4–5, 2018, National Harbor, Md.
IDENTIFYING INDUSTRY OPPORTUNITIES AND CHALLENGES
Increasing patient and physician participation in clinical research is a critical initiative in accelerating the development of life-saving therapies. SCORR Marketing took charge to address this challenge, establishing the Bridging Clinical Research & Clinical Health Care Collaborative, which took place April 4–5, 2018. The team's mission was to create a networking opportunity for industry leaders to connect and advance a cause that is important and imperative to the future of health care.
PARTNERING WITH INDUSTRY LEADERS AND MEDIA
SCORR established an advisory committee of industry leaders to provide guidance on the event topics, content. and speakers. The team also selected key media partners to increase the visibility of the event, promote the conference, and share industry experts' content. SCORR quickly identified key industry experts and leveraged their expertise to create content opportunities and build awareness of the need to strengthen the connection between clinical research and clinical health care.
2018 BRIDGING COLLABORATIVE MEDIA PARTNERS:
CREATING A ROSTER OF EXPERT SPEAKERS
SCORR and the advisory committee selected more than 50 speakers to present and lead diverse discussions. Influential in their respective areas of expertise, these subject matter experts also leveraged their own social media platforms to promote the forum. SCORR identified the most appealing and timely topics to advance strategic problem-solving and then developed an agenda focused on the key pillars of bridging regulatory, technology, and people and processes.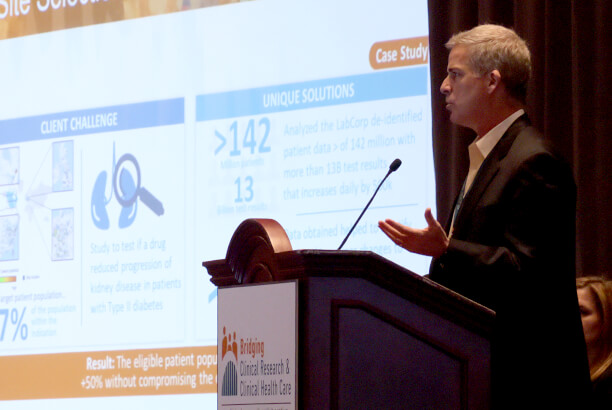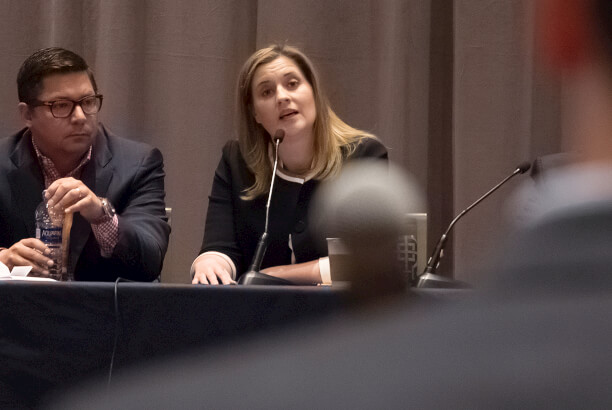 IMPLEMENTING AN INTEGRATED MARKETING CAMPAIGN
To ensure cohesive brand messaging, SCORR developed a logo and Big Idea — the visual concepts and core messaging that articulate the forum's value proposition. After creating these branding elements, SCORR executed an integrated marketing campaign to achieve the best results. Tactics included press releases, social media to promote the speakers, agenda, and special events at Bridging, website development, videos, media/retargeting ads, articles and blog posts, email marketing, and digital marketing.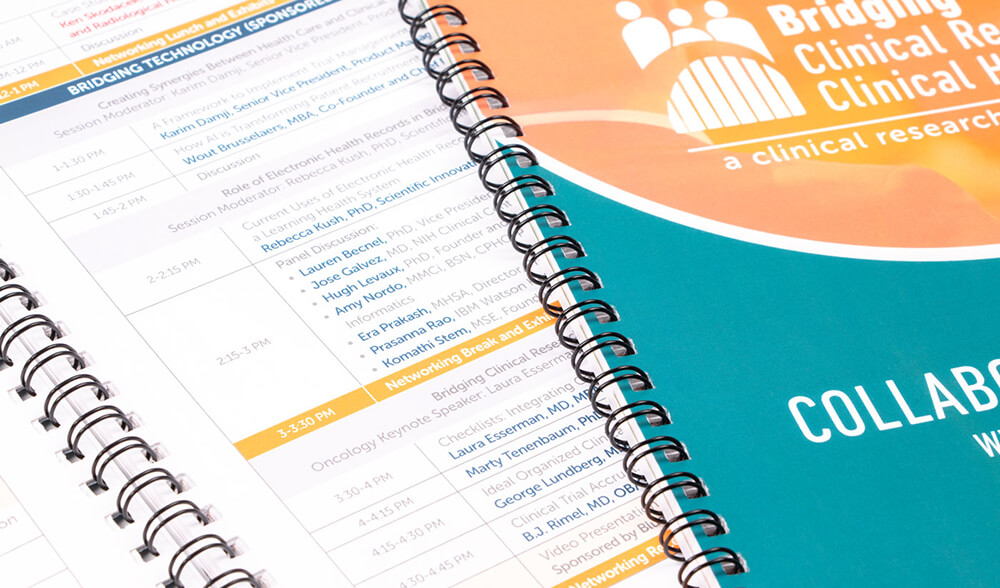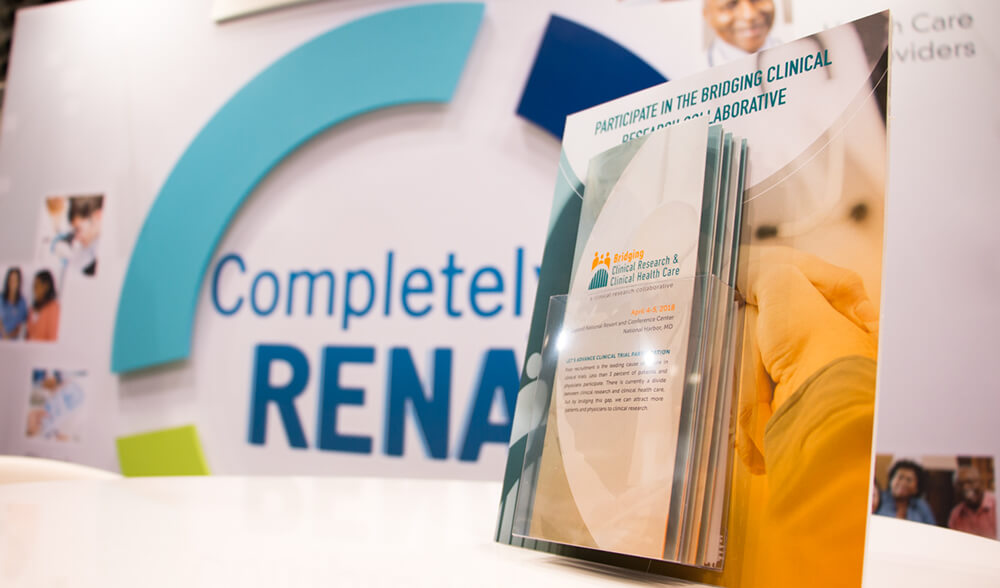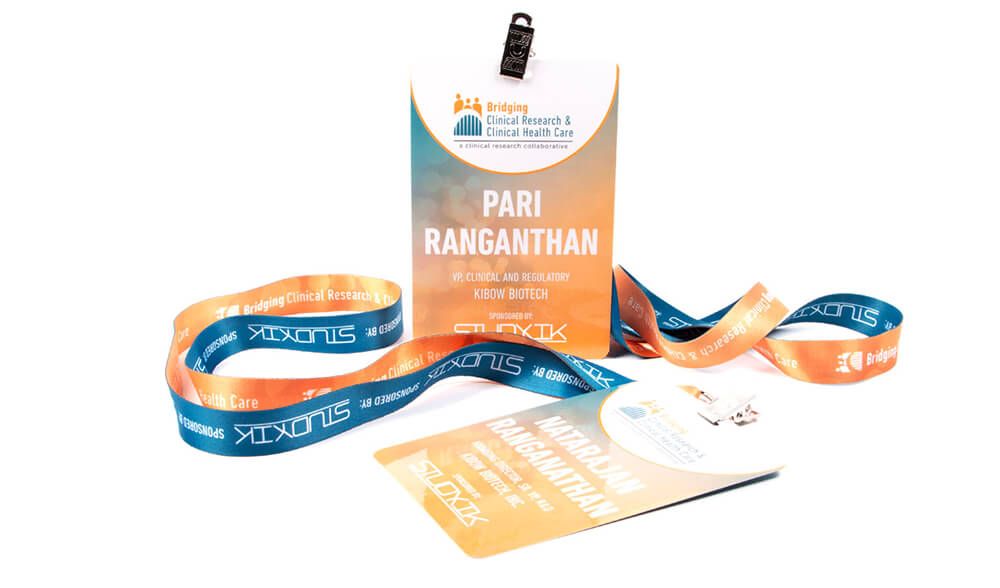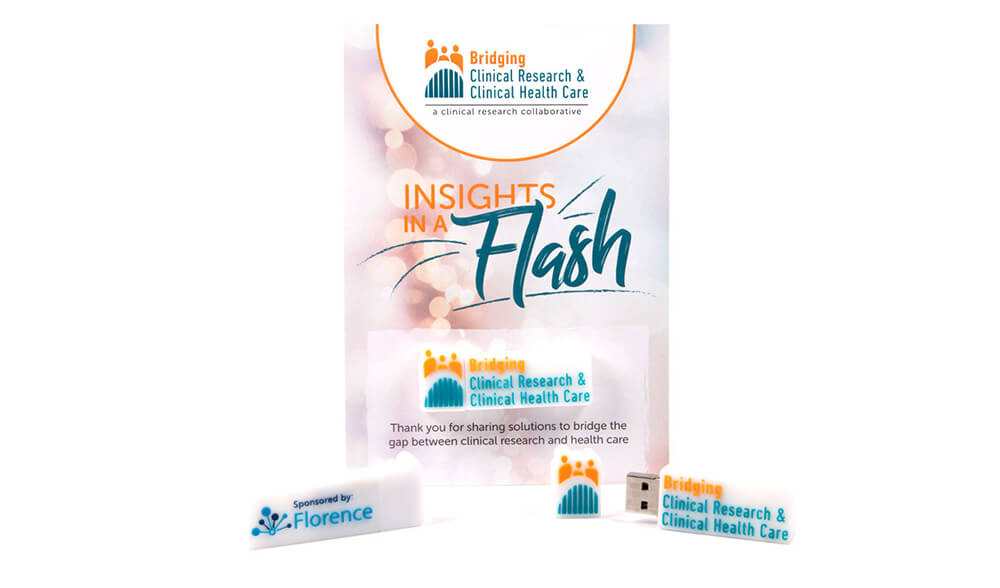 MAXIMIZING POST-EVENT OPPORTUNITIES
After the conference, SCORR repurposed and curated content to engage users via social media and email marketing. Two of the tactics developed were a 2018 e-book that covered key takeaways and a video compilation with the PowerPoint slides from the presenters. SCORR continues to build relationships and collaboration with new articles, blog posts, and videos related to the event's theme.
"This event brings together that power of the community, the power of shared intelligence and shared mindsets, so we can then leapfrog faster into new and transformative areas."
Head, Global Development Operations
Novartis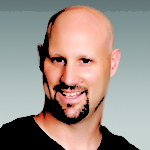 "Collaboration between industry and advocacy has many benefits — in particular, the raised level of awareness on both sides of the trial experience."
Patient Keynote Speaker
Cancer survivor and patient advocate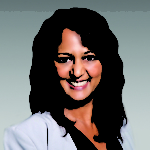 "It was a really informative conference with excellent thought leadership and knowledge exchange."
Featured Speaker
Director, Product Management, Allscripts
RESULTS
Driving Awareness Through Multiple Channels
Social media impressions, engagement, and followers grew through increased post volume and a greater emphasis on content that addressed key topics.
8,500 average views on four press releases (industry average: 3,568)
257 clicks on the most-viewed press release (industry average: 114)
5.87% average click-thru rate (CTR) for paid email marketing (industry average: 2.5%)
4-7% CTR with our highest performing display ads (industry average: 1.5%)
Building Engagement With Website Content
Website traffic increased through the June 2017 to April 2018 period, peaking in January, March, and February, respectively. The 18,667 site visits attest to the prominence of the site and the event.
Time on About page: 3:42
Time on Resources page: 2:26 (which contains articles shared by the collaborative's subject matter experts as well as other materials relevant)
CONCLUSION
The Bridging Clinical Research & Clinical Health Care Collaborative attracted and engaged experts who convened around the shared goal of establishing a stronger connection between clinical research and health care: Nine out of 10 attendees said they would attend Bridging 2019. By applying expertise and tapping into industry relationships, SCORR successfully mobilized key leaders with diverse perspectives, advancing a discussion critical to the future of health care.