SCORR Marketing and Applied Clinical Trials Release New Report on the Challenges and Expectations of Project Management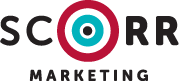 SCORR Marketing, a global full-service marketing and communications firm, in partnership with Applied Clinical Trials, conducted a survey of clinical trial project managers to gain a better understanding of the level of company support they need and receive, the culture of their organizations and the biggest challenges they face in their jobs.
"As the complexity of clinical trials increases, the demand for more proficient project managers increases as well," said Cliff Echols, market intelligence director at SCORR. "The goal of this survey was to gain insight into the expectations and responsibilities of project managers that have been added as a result of the evolving nature of clinical trials."
The report details project managers' current and desired levels of company support and training, and availability and importance of career development opportunities. It also reveals the most valuable skill sets for project managers to possess and their most challenging responsibilities. Survey respondents included program managers with varying levels of experience from international pharmaceutical companies, CROs, academic institutions, biotech companies and research sites.
"Sponsors can use the results of this survey to make more insightful decisions and build stronger relationships with project management teams," said Lisa Henderson, editor in chief at Applied Clinical Trials.
For additional insight, download the full report for free at scorrmarketing.com.
About SCORR Marketing
SCORR Marketing is the leading marketing and communications firm in the health sciences industry. We partner with organizations involved in global research, development and commercialization of biopharmaceutical and device products and the delivery of health care products and services. At SCORR, we achieve results for our clients by applying our proven, disciplined approach to synthesize market intelligence, strategy and creativity. We have locations across North America and Europe. For more information, visit www.scorrmarketing.com.