Former CenterWatch COO Joan Chambers Joins SCORR Marketing as Senior Strategic Advisor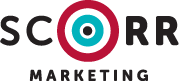 SCORR Marketing, a global health science marketing and communications firm, has announced the appointment of Joan Chambers as senior strategic advisor.
In her role, Chambers will capitalize on her extensive health science industry experience to provide strategic direction to SCORR's global clients to help them meet their marketing goals. She will develop marketing and communications programs and drive strategy and tactical solutions to ensure maximum visibility while generating and building qualified business relationships.
In addition, Chambers will be instrumental in launching new services for SCORR and advising on the Bridging Clinical Research & Clinical Health Care Collaborative, an April 2018 forum established by SCORR Events to increase patient and physician participation in clinical research.
"We are thrilled to welcome someone of Joan's caliber to the team," said Krystle Buntemeyer, senior vice president and chief marketing officer at SCORR. "Her experience and proven success in the health sciences industry will be an asset to our clients."
Prior to joining SCORR, Chambers was the chief operating officer at CenterWatch, a global leader in providing clinical trials information to research professionals and patients through its flagship publication, CenterWatch Monthly, the popular CenterWatch Weekly and other newsletters, reports and databases.
Chambers was also senior director of marketing and operations for publications for Cambridge Healthtech Institute and director of strategic marketing and development for the Tufts Center for the Study of Drug Development at Tufts University, among other industry positions.
About SCORR Marketing
SCORR Marketing is the leading marketing and communications firm in the health sciences industry. We partner with organizations involved in global research, development and commercialization of biopharmaceutical and device products and the delivery of health care products and services. At SCORR, we achieve results for our clients by applying our proven, disciplined approach to synthesize market intelligence, strategy and creativity. We have locations across North America and Europe. For more information, visit www.scorrmarketing.com.