Custom Pharma Services Adds New Location to Expand Manufacturing and Development Operations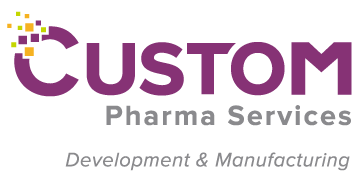 Custom Pharma Services, a leading full-service contract development and manufacturing organisation (CDMO), has acquired a new building to expand its high containment manufacturing and development operations.
The new facility, the Custom Pharmaceutical Innovation Centre, is co-located on the Fairway Trading Estate in Brighton, adjacent to the company's existing packaging and warehousing operations. Acquisition of this site will allow Custom Pharma Services to increase its capacity for clinical and product development of highly potent molecules and advance its commercial manufacturing capabilities with high containment capabilities to meet customer demand.
"Since 1979, Custom Pharma Services has provided solid dose manufacturing and development services. We offer our customers a full range of services, from clinical to commercial, including design of process and formulation development prototypes, stability and analytical testing, certification, contract manufacturing, primary packaging, shipment, consultancy and customer support," said Nigel Richardson, CEO of Custom Pharma Services.
"Later this year, we plan to commence work on the building. This expansion is a tremendous opportunity to consolidate our operations and concentrate on broadening our scope of services," said Richardson. "Custom Pharma has earned a reputation for providing dependable customer support and innovative products. This is a big step, enabling us to deliver a wider range of services aligned with current industry requirements."
Custom Pharma Services will be exhibiting at CPhI Worldwide in Barcelona, Spain, 4-6 October. Stop by Booth 3B48 or schedule a meeting with Custom Pharma Services experts to find out how the company can take your compound from clinical and product development to full-on commercialisation.
About Custom Pharma Services
Custom Pharma Services is a full-service contract development and manufacturing organisation for investigational medicinal products. We provide the full spectrum of services for process development through commercial manufacturing. Our advanced facilities produce tablets, caplets, capsules (immediate and modified release) and powders for both clinical and commercial use. Fully certified in the UK and Europe, Custom Pharma Services is your one-stop resource for contract development and pharmaceutical manufacturing.