Construction Underway on Pleasanton Public Schools Addition and Renovation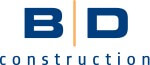 BD Construction, Inc. of Kearney, Neb., one of the Midwest's leading construction companies, has started construction on a new elementary addition and renovations to an existing school building that will bring all grades together in a single structure for Pleasanton Public Schools.
In addition to the elementary addition, the $8.995 million project includes demolition of existing buildings, an expanded wrestling and weight room, interior renovations and a new cafeteria and commons area.
"The elementary rooms were too small for the number of children in the school, but now they will be big enough for teachers to move around and provide an enhanced educational experience," said Mark Benjamin, president of BD Construction. "We will also open up the cafeteria and commons area to make that into a space that will be able to accommodate all the students."
Pleasanton wrestlers are among the students who will have more room when construction is complete in early 2015. In addition to new locker rooms, the new wrestling and weight area will be much larger, allowing space for a full-size mat, and the school plans to also make the weight room available to the community. In addition, the library will move to a new location in the front of the building that could allow it to remain open during the summer.
"The community has been very supportive of the school bond issue passed last March, and we're excited to get underway," said Ron Wymore, Pleasanton Public Schools superintendent. "When construction is complete, students won't have to go outside to another building to get to their next class or lunch. The kids are very excited — we're all very excited — to be able to move into our new space."
About BD Construction
Founded in 1960, BD Construction is one of the Midwest's leading construction companies with a lengthy history of large-scale building projects of every description — from hangars to hospitals to hotels. As design-build and construction management specialists, BD is capable of handling all aspects of a building project, starting with the initial concept and floor plans, and continuing through site selection, design consultancy, project finance coordination, permitting, construction and evaluation of the finished project. BD Construction is eligible to participate in LEED-qualifying projects, where the focus is on sustainable design, construction and operations while utilizing green building techniques. For more information, visit BD Construction at www.bdconstruction.com.
###